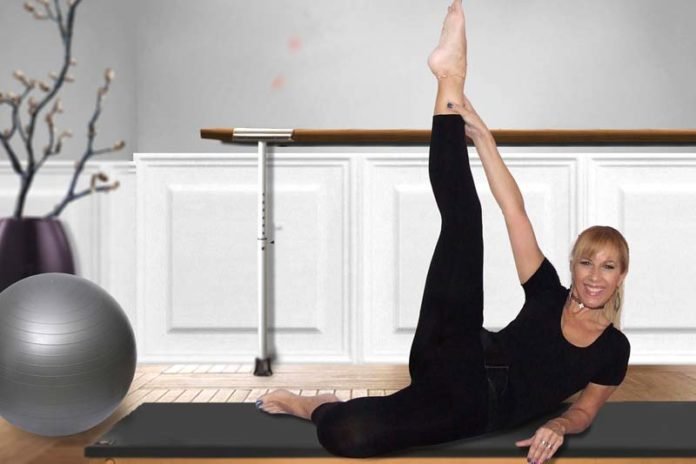 Pilates or yoga? Are you an avid fan of both Pilates and yoga, but you are unsure where your loyalty lies? Are you trying to tackle both of these activities with maximum efficiency, but you just do not have the time and energy to do so? If you are dealing with this dilemma, the PiYo workout solution might be right up your alley.
At its core, this workout program is a combination of Pilates and yoga. It is much easier to get into it than other workout programs because it does not involve difficult weightlifting, intense cardio sessions, or other exercises that could take a toll on your body.
Furthermore, it also comes with a comprehensive and easy to follow diet plan that can be customized based on your nutritional and caloric needs. That being said, let's take a look at what PiYo has to offer.
PiYo Workout Package
Created and released by fitness expert Chalene Johnson in 2014, the PiYo home workout program was built from the ground up to help people lose weight and get in shape in a timely fashion. The workout package includes three DVDs that contain workout tutorials along with a workout calendar to help dieters keep track of their progress and their new fitness routine. For more information on price, and delivery, check the linked article.
The PiYo program has since become famous for its low-intensity workouts, which the creator claims are great for people who have just started exercising.
The videos are split into two categories: Deluxe and standard. The standard package includes eight workouts, while the PiYo Deluxe DVD package contains those same eight videos and two extra workouts that focus on:
The core;
Sculpting;
Sweating;
Defining the upper and lower body.
The diet proposed by Chalene Johnson focuses on five food categories, which can be easily adjusted depending on your fitness experience and caloric needs. The food groups are as follows:
Fresh fruit;
Lean Protein;
Primary Vegetables;
Secondary vegetables and grains;
Healthy Fats.
It is worth noting that all of these products (namely, the workout program and diet plans) are designed to be used together for maximum effect. If you want to increase your chances of success, it is best to adapt the program as a whole.
How to Use the Program
As we have already said, this workout program is tailored to beginners who want to gradually adopt a healthier lifestyle and increase their fitness levels. The program is structured to help beginners start easily, then gradually work their way up to more difficult exercises and dietary plans. However, regardless of difficulty, the exercises in the program are low impact, so you do not have to worry about putting too much pressure on your body.
The plan is extremely easy to understand and follow. Its core is built around a comprehensive exercise plan, a dietary plan, and several template schedules that will help you make sense of your fitness routine. The diet plan is split into five big categories based on the daily calorie target, as follows:
Plan A – calorie target between 1200 – 1399;
Plan B – calorie target between 1400 – 1599;
Plan C – 1600 – 1799;
Plan D – 1800 calories or more.
Each plan has a varying number of servings to accommodate your calorie target. For example, Plan A consists of 4 servings of primary vegetables, 2 of secondary vegetables and grains, 2 of fresh fruit, 4 of lean protein, and 3 servings of healthy fats. This might seem much, but it is worth noting that each plan contains a dietary routine for breakfast, lunch, dinner, and two snacks.
The PiYo program is very balanced and does not include restrictions in terms of carb intake. When it comes to macro ratios, it has 40 % carbs, 35 % protein, and 25 % fat.
Effects
But beside the exercise plan and diet, what people will be the most eager to find out is how long does it take for the program to yield the first results. If you stick to your plan and stay consistent with your diet and workouts, the first noticeable results should appear in about 60 days. Since the PiYo diet is based on a healthy, low-calorie structure, the most visible changes will be in terms of weight loss.
Conclusion
PiYo workout is a sound program that is easy to follow by both beginners and people who have an overpacked schedule. It is not overly-restrictive, and the recommended foods can be easily found in every grocery store. If you follow the guidelines and adopt a plan suitable to your physical and dietary needs, you should see the first results in 60 days. Good luck!
Related Videos to PiYo:
PiYo Workout LIVE with Chalene Johnson in Hawaii on Vacation
PIYO workout NEW – Chalene & Beachbody – OFFICIAL Trailer
At Home PiYo Full Body Workout with Chalene Johnson
BodyWeight PiYo Fusion Workout
PiYo 30
PiYo 43
PiYo Workout Warmup Heat Building
Related Infographics to PiYo: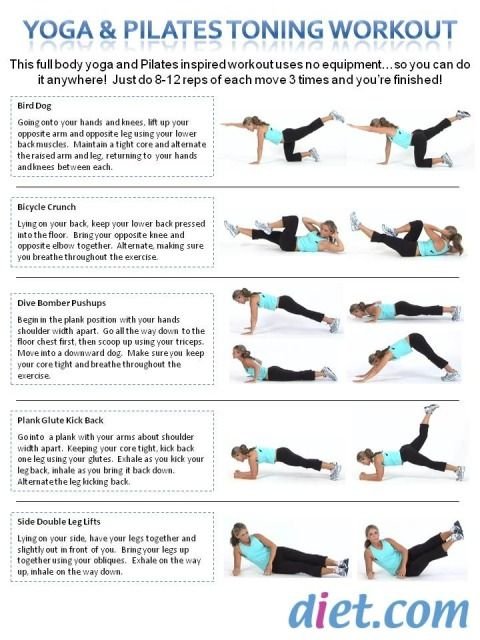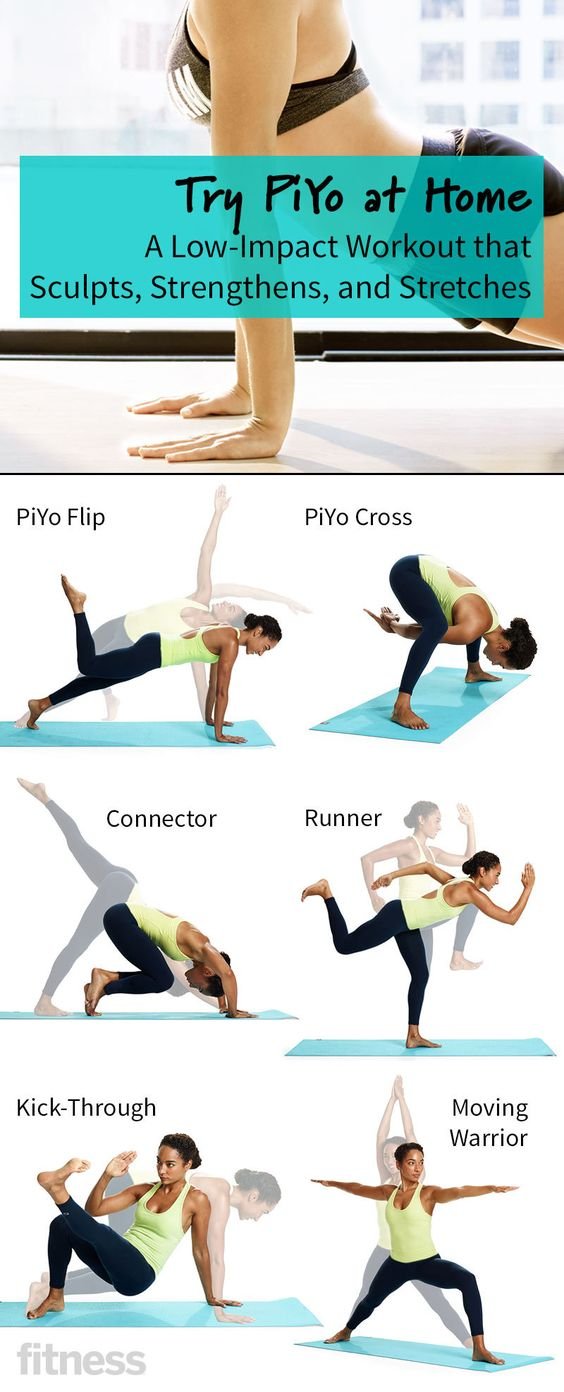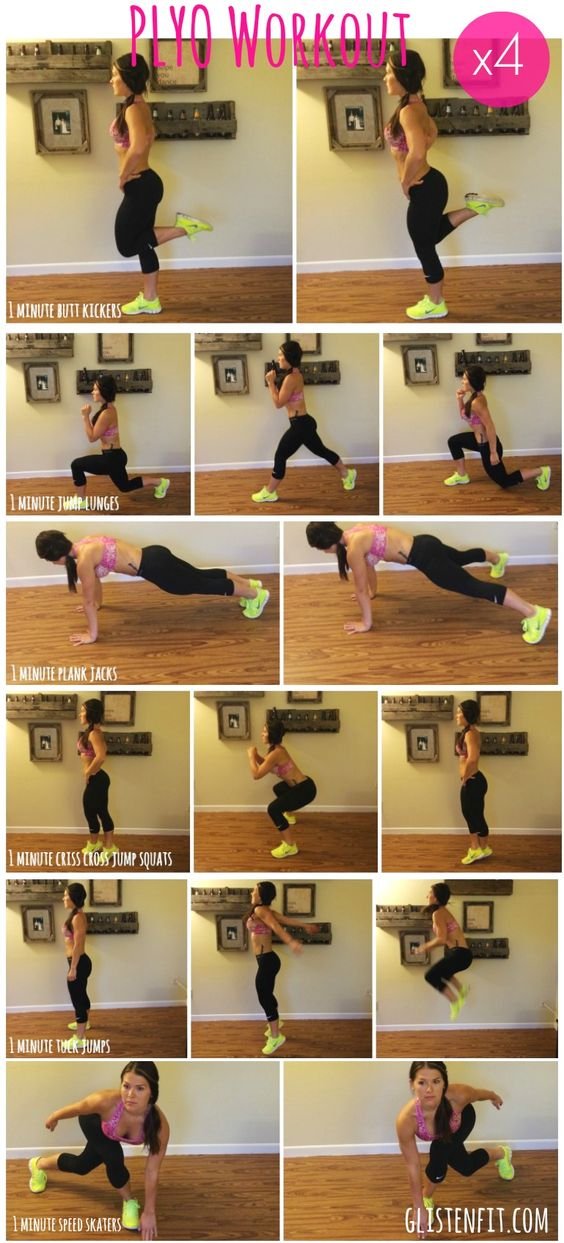 Pilates or yoga? Enjoy the best of both worlds with PiYo
yoga vs pilates for toning, pilates vs yoga for flexibility, pilates vs yoga for weight loss, pilates or yoga for beginners, pilates vs yoga difference, pilates and yoga combined, pilates vs yoga vs barre, pilates vs yoga for seniors,