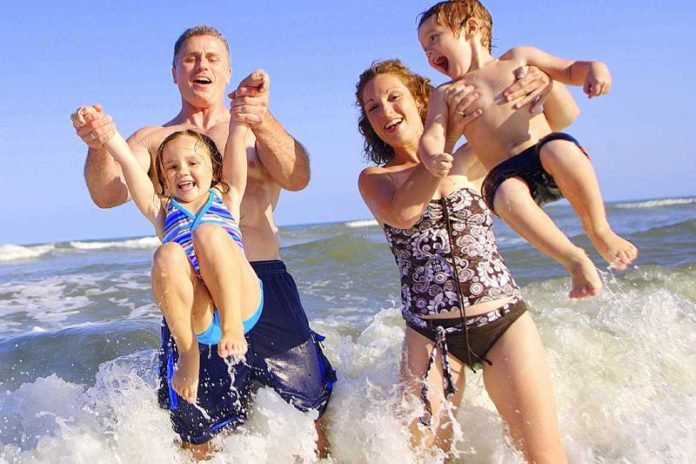 Family Outings and the Joys of Relationship Building : No great memory was created by sitting on the couch and watching TV. What bonds a family is experiences, challenges and being creative. To share these with your family is even more special and will cement a bond between of member of your tribe. Relationship building doesn't happen overnight, and when the siblings squabble it feels like it will take an eternity! Start the bonding and open your mind up together as a family.
Get physical
Every experience is richer when it is shared with someone special. Finding the right kids activities in Melbourne might not seem like an outing for the whole family, but you would be surprised. Having the kids occupied on the trampolines and climbing walls gives the parents time to capture these moments on film. It's also a great way for parents to approach new challenges with the little ones who may be a little apprehensive. Exploring fun activities together will strengthen their confidence and create memories the whole family won't forget. With so many families spending their time in front of the TV or the phone, being physical is so important for health and fun.
Get analytical
Kids are all about getting up the heart rate and exercising the body, but what about a brain workout? Take the family to an escape room and really test your teamwork and mind power together and see if you can escape the room with only a few cryptic clues given. The limited time and out-of-the-box thinking will test your patience, and you may even learn how each member of the family thinks and interprets the world. This is a hard activity for the parents to step back and let the kids be the chief decision makers, but you will be filled with more pride if you escape the room because of their cleverness than your own. If one of your own is quite shy, nominate them as the scribe or the leader of the team.
Get creative
When was the last time you created something with your hands? Being creative is a pleasure that so many of us deny ourselves, thinking that we must be great artists to be able to create. Get your family all together and doing something creative so that you can express your individuality and explain your works to each other. Now there is more than one way to be creative, so make your way through painting, pottery, music and even some drama classes so that every base is covered. Passions and hobbies are born in childhood so fostering a creative home and environment will encourage their curiosity of the arts, and a home where a family is open minded is something to strive for.
A family outing doesn't have to be boring for half the family. You can choose activities that the whole family will enjoy that will challenge them physically, mentally and creatively. Start a roster of events and relationship building activities so that there is always something on the agenda, and everyone gets a say in what you do next. These are the memories that will be recounted over the dining table for years and even generations to come, so start making them!
Related Videos for Family Outings and the Joys of Relationship Building:
Simple Ways To Strengthen Your Family Bond
How to Improve Family Relationships
Building Partnerships with Families
Building Relationships With Families
Strengthen Family Bonds With Family Activities
Family Outings and the Joys of Relationship Building
family outdoor activities, family activities at home, ideas for family outings, fun family activities near me, weeknight family activities, list of family activities, family activities this weekend, family activities for adults,