Simple Homemade Night Cream Recipes : It is said that your skin is the first shield that protects you from various types of external dangers. It prevents the entry of germs and harmful bacteria into your body and also prevents your blood from flowing out freely. When you go out, your skin faces a lot of suffering and pain without letting you know. This is why it is very important to take good care of your skin.
There are several types of skin care products available in the market. However, which one will suit your skin is a tough question to answer. Harsh chemicals may not go well with sensitive skin. If you opt to buy a good quality night cream, it may eventually burn a hole in your wallet.
Homemade Night Cream Recipes
Have you ever read the ingredients of your night cream carefully? If you have, then you will know that there are several ingredients which will seem quite familiar to you such as Aloe Vera, vitamin E, glycerin, squalene, and so on. Most of these will be available in your kitchen. This means that you can easily make homemade night creams, which can also be stored for a long time. Some of these recipes are mentioned below.
Olive Oil Night Cream:
As the name suggests, this homemade night cream contains olive oil as the primary ingredient. This oil helps to lock in the moisture of your skin and ultimately help you look fresh and young. Other important ingredients in this homemade product include coconut oil and vitamin E. The former is important in adding to the existing beauty and health of your skin and the latter is important when it comes to repairing and protecting your skin.
Glycerin Cream:
This homemade cream will be very helpful as a winter cream. Glycerin in this cream will mainly help to restore moisture of your skin and the coconut oil in it will help to replenish the health of your skin and make it soft and healthy. The presence of almond oil and rose water will make your skin feel fresh even if it is sagging with age.
Cocoa Butter Wrinkle Cream:
This cream is best suited for those of you who suffer from dull, chapped, and dry skin. For such skin types the best ingredient is cocoa butter. This homemade night cream is also quite useful for people who have wrinkles on their skin. Ingredients found in this cream include cocoa butter, coconut oil, and virgin olive oil.
Green Tea Detoxifying Cream:
Your skin takes bulk of the damage caused by pollution. This green tea detoxifying cream is one of the best when it comes to removing all the ill effects and impurities caused by pollution from your skin. Green tea presence will get rid of the impurities and Aloe Vera will restore the good health of your skin. Ingredients added in this cream include green tea extract, almond oil, rose water, essential oil, Aloe Vera juice, and beeswax. Apply it daily to get great results.
Related Videos:
DIY homemade Night cream for oily skin
DIY Night Cream For Face/Under Eye – easy and effective
HOMEMADE NIGHT CREAM FOR FAIRNESS | get Glowing, Fair & Younger Looking skin
NIGHT CREAM to LOOK 10 Years YOUNGER, REMOVE WRINKLES Permanently OVER NIGHT, IT WORKS
Skin Whitening Night Cream, In Just 3 Days Get Milky Fair Spotless Skin.
Related Infographics: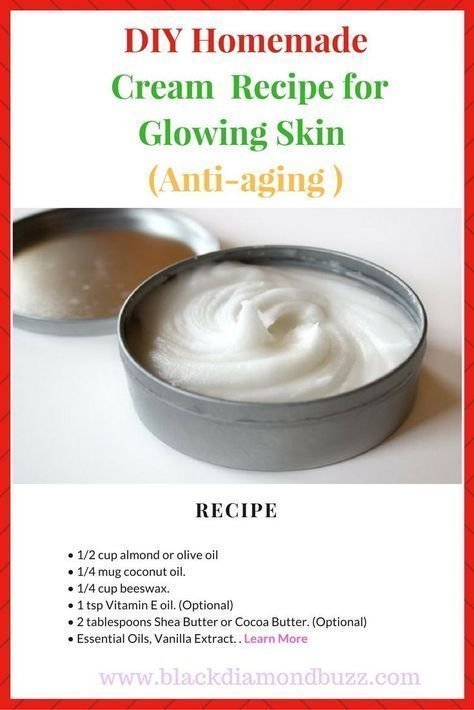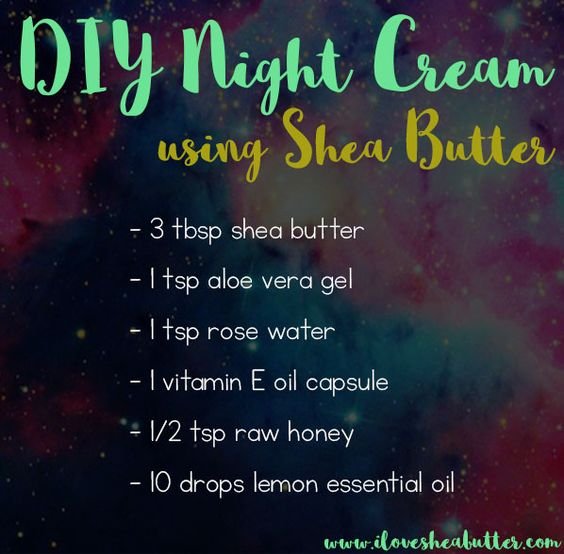 Simple Homemade Night Cream Recipes
homemade night cream for oily skin in summer, homemade night cream anti aging, homemade night cream for acne, how to make homemade fairness cream, best all natural night cream, coconut oil night cream recipe, homemade day cream, best essential oil for night cream,