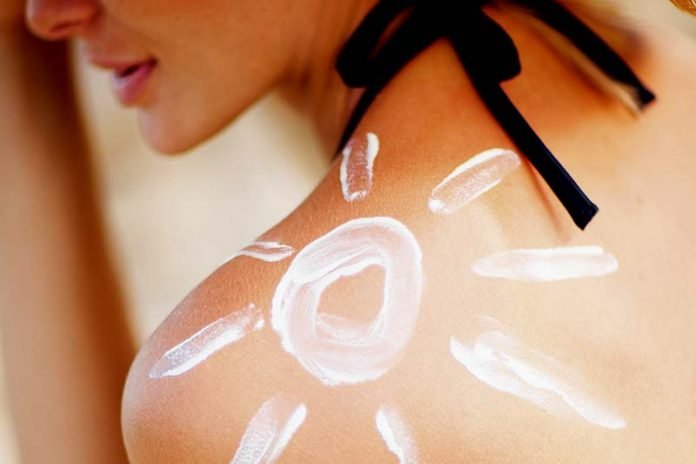 Sports Sunblock : Complete Protection from UVB Rays : As the sunshine beckons all of us outside for summer sports, so does the need to replace that old, half-empty bottle of sunscreen.  Every year, you probably begin your search to find the ideal sports sunblock that can last through a full day of soccer practice, a sweaty session of outdoor tennis, or a rough and dirty game of football. 
You have also likely experienced your fair share of sunblock products that swear they are sweat and water resistant, only to streak off or become obviously less effective after a cool down swim in the pool. While there are numerous sports sunblock products out there to choose from, the best we have discovered this year is Jacket Sunscreen.
Nourishes and Protects
The best thing about Jacket Sunscreen for outdoor sports is that it goes further than just simple sun protection. Its formula is created from natural ingredients like green tea, which has properties that enhance the blockage of the sun's UV rays. Other ingredients like pomegranate extract work to block free radicals, uncharged molecules in which studies have shown cause damage and aging to skin cells. Jacket utilizes cucumber extract, sunflower oil, and aloe vera to smooth, hydrate, and repair skin.
Non-Greasy Application
There's nothing more frustrating than a sports sunblock that goes on greasy and stays greasy.  Your hands and body are instrumental to your performance during your outdoor sports, so you need a sunblock that feels as if it's not there at all. Going to hold a racquet, grab a ball, or leaping to save a goal all depend on your dexterity and athletic prowess, and a greasy sunscreen can quickly compromise this.  Fortunately, Jacket was designed with the athlete in mind, and because it doubles as a skincare and skin protectant, is quickly absorbed into the skin, allowing for its non-greasy application.
Lasts Through High-Intensity Sports
Having to reapply your sports sunblock throughout the day can hinder your sports activities. There's no reason to call for a time out with Jacket Sunscreen because once it's on it stays on. Its ability to cling to the skin and offer all-day sun protection even through adrenaline igniting sports makes Jacket Sunscreen one of the best sports sunblock products this year.
Water and Sweat Resistant
Even when certain sunblock products claim they are designed to hold up during sports and through sweat doesn't mean it is accurate. While the sunblock may barely cling to your skin under the hot sun and through sweat, the product becomes less effective, leaving you with a burn anyway. We found that even in periods of heavy sweat and extreme heat, Jacket Sunscreen is still effective in blocking the harmful UV rays while lasting longer than the average sports sunblock product.
Blocks UVB Rays
A good sports sunblock will never be below SPF 50, and Jacket Sunscreen is precisely that.  Jacket has a formula with natural ingredients that are already working to block UV radiation, giving you the peace of mind to focus on the game ahead of you. It also protects you against Skin Burning.
Related Videos about Sports Sunblock : Complete Protection from UVB Rays :
11 Common Mistakes About Sunscreen And How To Choose The Best One
Is Sunscreen Or Sunblock Better?
The Ultimate Guide to Sunscreen
Sports Sunblock : Complete Protection from UVB Rays
best sport sunscreen 2018, best sunscreen for runners face, best sports sunscreen 2017, sports sunscreen india, sport sunscreen spray, best sunscreen for soccer players, best sports sunscreen uk, best sport sunscreen spray, banana boat sunscreen, banana boat sport sunscreen, best sunscreen, sport sunscreen for face, neutrogena sunscreen, banana boat sport sunscreen ingredients, coppertone sport sunscreen, Complete Protection from UVB Rays