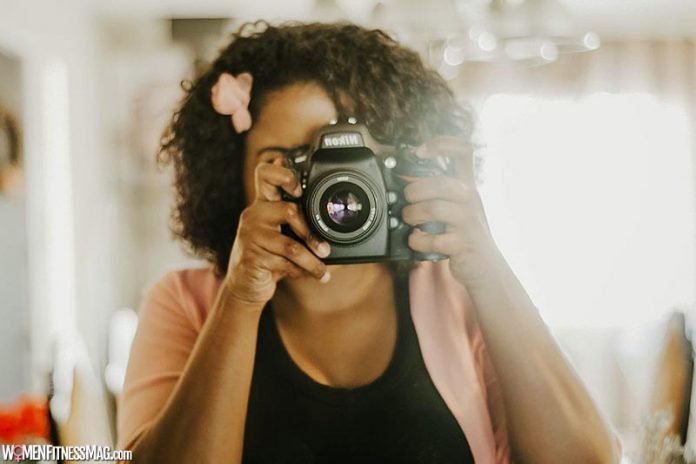 Throwback Hobbies for the Modern Woman : This past year, many of us have found ourselves with excess free time on our hands and not exactly much we can do to fill it (unless you count bingeing Netflix and making mental lists of jobs you still have yet to tackle).
Social media, however – the treasure trove of trends that it can sometimes be – has been there to lend a helping hand to us bored, homebound folk. Based around hobbies that have come and gone over recent decades, it seems that many are dipping into the past to add a nostalgic sprinkle of comfort to their lives.
As tempting as it is to lounge around your home lazily, mourning the loss of social contact and scrolling on your phone, it has been noted that the pandemic is having a devastating effect on people's overall mental health. We all know that reaching out to loved ones, building a loose routine, and keeping active can boost both our physical and mental health, so if you're finding yourself at a loose end or feeling low, picking up one of these retro-inspired hobbies could be just what you need.
Back to the Roller Derby Disco
Ever watched an old film featuring impossibly cool people effortlessly skating to funky music at a roller disco and wished that you could join them? Then this hobby was clearly made for you. Purchase yourself a set of rollerblades for women and get skating – TikTok is full of fun roller-skating videos you can use as inspiration. Who knows, you might find yourself embracing the feathered hair flicks and shiny hotpants that used to accompany the sport!
Nifty Needling
Embroidery and quilting have come back with a resounding bang! Once designated as a hobby for the doldrums of old age, some fresh life has been breathed into this fiddly hobby, with funny (and occasionally foul-mouthed), body-positive designs. So, why not pick up a needle and get stitching?
Click and Collect
The past couple of years have seen an explosion in the resurgence of 90s-based trends – from clothes to music, and everything in between – and, with filters on smartphones and social media apps making it easier to take retro-looking pictures, Polaroids and Instax cameras have become the 'in' way to take photos. Whether you simply enjoy the speedy developing time, the blurry, grainy aesthetic, or want to create a photo collage or scrapbook, now is the time to invest in a new camera.
'Let Me See Your Body TikTok'
Back in the 1980s, perms, fitness videos, fluorescent Lycra, and Olivia Newton-John's workout-inspired hit, 'Physical', were all the rage. And guess what? Nearly all of these are returning to the fore, albeit with a more modern take. Not only have PTs started using social media platforms to encourage followers to join in on their workouts, but the TikTok dance craze has birthed a host of users creating speedy, complex dances that look deceptively easy to master but are actually a real workout!
Take a Hike!
Now, bear with us for this one. What with state-wide lockdowns in place for much of the year, outdoor exercise has been the main way for people to maintain their sanity while absorbing all those healthy vitamins and breathing in fresh air. If you're not one for public forms of exercise, going hiking could be just what you need. Find yourself a local walking/hiking trail, pack some snacks and, most importantly, lots of water, and go off walking amongst nature – after all, with all this time on your hands to explore, why not take advantage of it?
In times of difficulty, people often turn to the past to gain some form of comfort and distraction, and that has remained true throughout the pandemic. While there is seemingly now a light at the end of the tunnel, many of us are still struggling with our mental health, which is why it's important to prioritize yourself and keep your mind occupied with enjoyable endeavors.
Related Videos about Throwback Hobbies for the Modern Woman :
These Hobbies for Women in Their 20s are Absolutely Exciting
CREATIVE HOBBIES FOR WOMEN!
21 Low-Cost Empowering HOBBIES Worth Trying
40 Feminine Hobbies You Should Try
9 Great Hobbies to Uplift Women
Throwback Hobbies for the Modern Woman
hobbies of successful woman, hobbies list, interesting hobbies, hobbies to do at home, hobbies for boys, hobbies for men, hobbies of indian girl, creative hobbies,