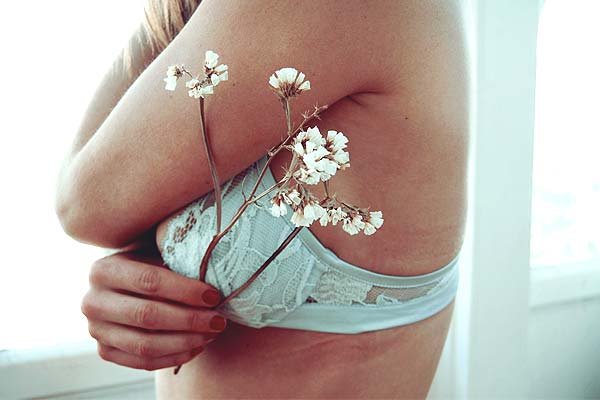 Tips on Planning for Breast Augmentation : Breast augmentation planning can take several months. Before going for the procedure, you will need to go over certain details with your surgeon including, your health details, your realistic recovery plan, your desires, and the best time for your procedure so that you can make the arrangements as needed.
For breast augmentation in Atlanta, Crispin Plastic Surgery Center recommends that you are fully prepared for the following things:
Pre-Operative Breast Augmentation Testing
Patients above the age of 35 and undergoing breast augmentation surgery will need to obtain mammogram. It is best to get mammogram scheduled as early as possible, at least 3 months prior to surgery date. Some patients have abnormalities that need further ultrasounds, mammograms, and biopsies.
Generally, mammograms and other follow up tests are to clear the patient for surgery, therefore keep you prepared for obtaining the results prior to breast surgery. If you have crossed the age of 40 and plan on getting breast augmentation procedure done, you may need routine blood tests or an EKG.
Planning the Off-Work Explanation
Breast augmentation surgery might be the most demanded procedure but it might still not be comfortable to tell coworkers and friends. You can take time in preparing for your explanation to take off from work; you can explain the vacation as having female surgery. This term will seem sufficient enough to answer any question needing explanation.
The best part is that this statement is true and justifies the reasoning. Some women found it useful to progressively stuff their bras months before having the surgery. And you can distract the attention of colleagues by wearing fitted clothes before the procedure and lose clothes after the surgery, complaining weight gain following surgery.
First Night at Home after Breast Augmentation
Your first night after the surgery will plainly be tough. Your advance preparation for surgery also involves arranging the support of a family member or a friend for first few weeks, the routine work might be another case but it will simply be impossible to find comfort in a specific sleeping position. Stomach sleeping in general is bad for your neck and for a healthier neck you should try avoiding stomach sleeping, and after the surgery-it will not be possible to stomach sleep.
After the surgery you will need to emphasize on sleeping in a reclined position. For sleeping in the bed, try keeping a number of pillows to stay in an inclined position.
Fill Your Prescriptions
Keep a draw close to your bed for storing medications. Keep your storage filled with pain killers and anti-nausea medications as you might need them at any given time and your support might not be anywhere close. It's always good to be safe.
Keep Your Hopes High
On the very first day of surgery, within few hours, you will begin to swell. The first 5 days of the surgery will have extreme swelling. During this time some women report for having their breast milk coming in, keep your-self ready for this and expect at least half a bottle. This is just one of the uncomfortable things happening, the rest will include pain, swelling, looking worse than better, anxiety kicking in, and much more. But, it's the recovery period and results will show after a while, you will need to stay patient.
Your Very First Shower after Breast Augmentation Surgery
It varies individually, but generally you are allowed to take the first shower within a day, and you might even be asked to wait for a couple of days. Remember that you will not be able to do this without the support of someone.
Driving after Surgery
Being on muscle relaxants and narcotic pain medications, you will certainly not be allowed to drive. You can ask your surgeon to keep you on non-sedative pain medications which don't cause clotting and affect bleeding.
Bra Choice after Breast Augmentation
The bra choice and the advice of every surgeon may differ, so you have no rules on wearing bras. Just remember to follow your surgeon's advice and keep your comfort assured.
Lifting your Arms and Sexual Activity
Some surgeons might advocate on not lifting your arms, however, we believe that restricting the range of arm movement might make your recovery slow and will make you stiffer. So, on routine try raising your arms slowly and try lifting them over your head. Try sitting next to the wall and climbing the wall with fingers a few times a day.
Now coming to the sexual activity, the best and most recommendable here would mean talking to you about it. If your surgeon gives you thumbs up, you're good to go. Since this is n alternate for physical activity, so as far as the recovery of breast augmentation is concerned, you might need to give some time before proceeding with any physical excursion or jerks. Just remember to follow the instructions of your surgeon carefully and enjoy your body enhancement.
.
.
.
If you wish to get your post published in Women Fitness Magazine, You are most invited for Guest Post.
.
.
.
Related Videos:
Wear a Bra After Breast Augmentation Surgery
Breast Augmentation Experience: Cost, Pain, Before & After Thoughts | hayleypaige
BREAST AUGMENTATION | Everything You Need to Know // Training Footage
Breast Augmentation with silicone implant, using the Keller Funnel
Do's and Don'ts: Preparing for Breast Augmentation Surgery
My Breast Lift + Augmentation Experience | LustreLux
Whats the day of breast augmentation surgery like?
Breast Augmentation Recovery | Day 2&3 Post Op | hayleypaige vlogs
Breast Augmentation Healing Must Haves!
Tips on Planning for Breast Augmentation
breast augmentation recovery tips, breast augmentation recovery stages, recovery after breast augmentation under the muscle, what to expect after breast augmentation, breast augmentation recovery photos, what to expect after breast augmentation surgery under the muscle,
how long does it take to recover from breast augmentation, breast augmentation recovery timeline photos, breast lump surgery, breast enlargement without surgery,
what is breast augmentation, breast augmentation recovery time, breast augmentation surgery, breast augmentation scars, breast augmentation near me, breast cancer surgery,
pain after breast augmentation how long, breast augmentation recovery tips, breast augmentation recovery photos, when does the pain stop after breast augmentation,
breast augmentation recovery timeline photos, severe pain after breast augmentation,
Tips on Planning for Breast Augmentation