Top 10 Reasons to Get on a Bike : Traffic is one of the most pressing problems of urban life nowadays. Not only is it a good exercise, but cycling is actually really fun.
As it is a mood elevator, it can also save you money as you won't have to spend money on fuel. And, think about all the green benefits and keep the environment clean.
Still not convinced? Read further on why cycling is awesome and Reasons to Get on a Bike!
1. Cycling Is Fun!
Cycling to work or to your granny's is so much fun! You do not need a time machine to take you back to the days of your childhood, so as to enjoy a good bike ride around your neighborhood. Do it now! Pick up the best hybrid bike under 500 for you and enjoy your experience.
2. Cycling Keeps You Fit
Cycling is good for your heart. Regular cycling burns as many calories as running, but it does less harm to your joints. Also, it keeps your cardio-vascular system in shape, lowers your blood pressure and improves your coordination.
3. Cycling Makes You Happy
While sitting in traffic for hours causes outburst of road rage with potentially fatal consequences, regular cycling stimulates your brain to produce more endorphin, the happiness hormone. Scientists also say cycling to work every morning reduces stress and makes you more confident, productive and creative in the office.
4. Brain Booster
Believe it or not, but regular cycling keeps your brain agile and sharpens your memory. This is so because moderate exercise improves blood circulation and thus your brain gets more oxygen. And if your brain works better, you are more efficient and work and more likely to get promoted.
5. Cycling Saves Money
It has been estimated that an average US household spent close to two thousand dollars on gasoline, not to mention repair costs and soaring parking fees. Further calculations reveal that cycling to and from work can save you about $10,000 a year
6. Cycling Cuts Health Bills
Mayors across the US have come to realize that investing in cycling infrastructure keeps the citizens healthier and cuts down their health bills. It has been estimated that a regular cyclist pays about $400 less on healthcare services than the average motorist. Whose average life expectancy is longer, scientists still cannot tell.
7. Cycling Prevents Air Pollution
Recent research has revealed that transport accounts for one-third of all greenhouse gases emissions in the USA. For comparison, it has been estimated that the average cyclist releases only 0.7 grams of CO2 through respiration. It would not be exaggerated to say that cycling is the most environmentally friendly form of urban transport nowadays.
8. Cycling Is Convenient
When you get to work by bike in the morning, you needn't worry about parking. Just look for a nearby pole, lock up your hybrid bike to it and walk into your office. Modern office buildings are equipped with bathrooms where employees can take a refreshing shower before starting work. Sweat and body odor is one of the few downsides of coming to work by bike.
9. Cycling Is Safe
Roads would be much safer, if there were more cyclists than cars on them, wouldn't they? Also, if there are more cyclists on the roads motorists will become more aware and tolerant towards them. Also, two cyclists are far less likely to collide than two motor vehicles, because their average speed is much lower. In any case, wearing a good helmet while cycling around the city is a must.
10. Cycling Is Freedom
Cycling frees you from the prison of traffic jams and parking fees, while at the same time it allows you to explore a city at your own pace. In fact more and more touristy cities around the world offer their guests free sightseeing tours on a bike. However, cycling is for those how travel light.
Related Videos for Reasons to Get on a Bike:
6 Reasons Why Women Should Start Cycling
Why You Should Bike to Work
THE FUTURE OF WOMEN'S CYCLING!
How to lose weight cycling
Beyond Shrink and Pink: Women in Cycling
Related Infographics for Reasons to Get on a Bike: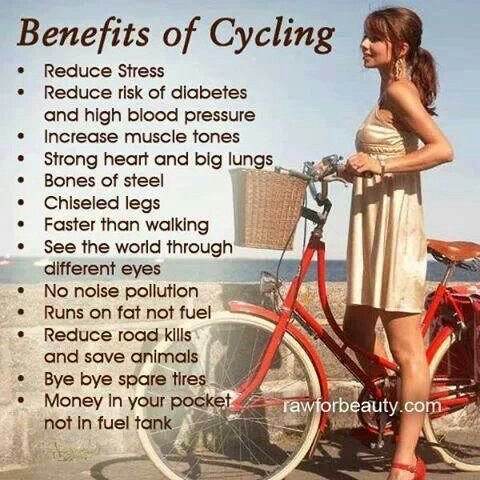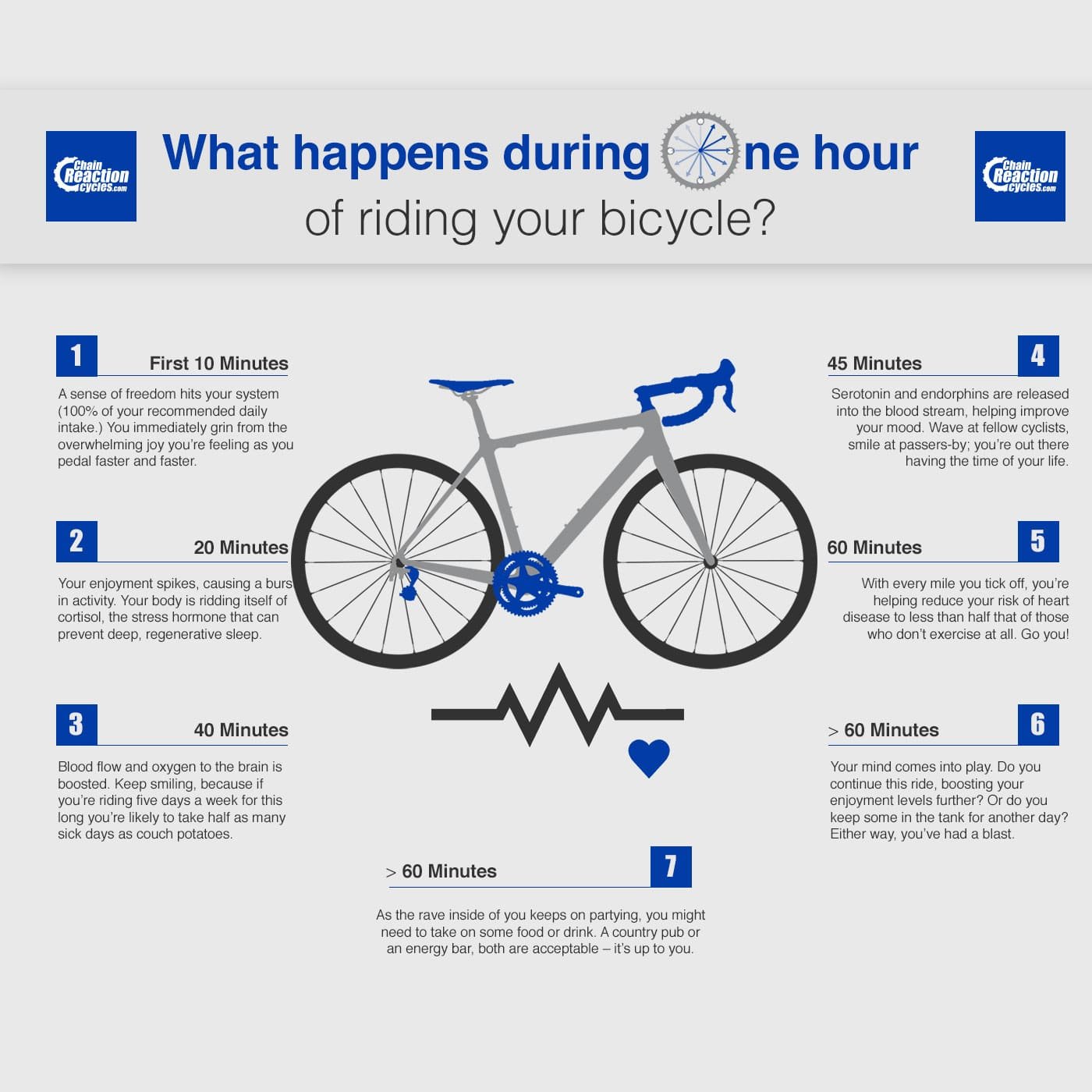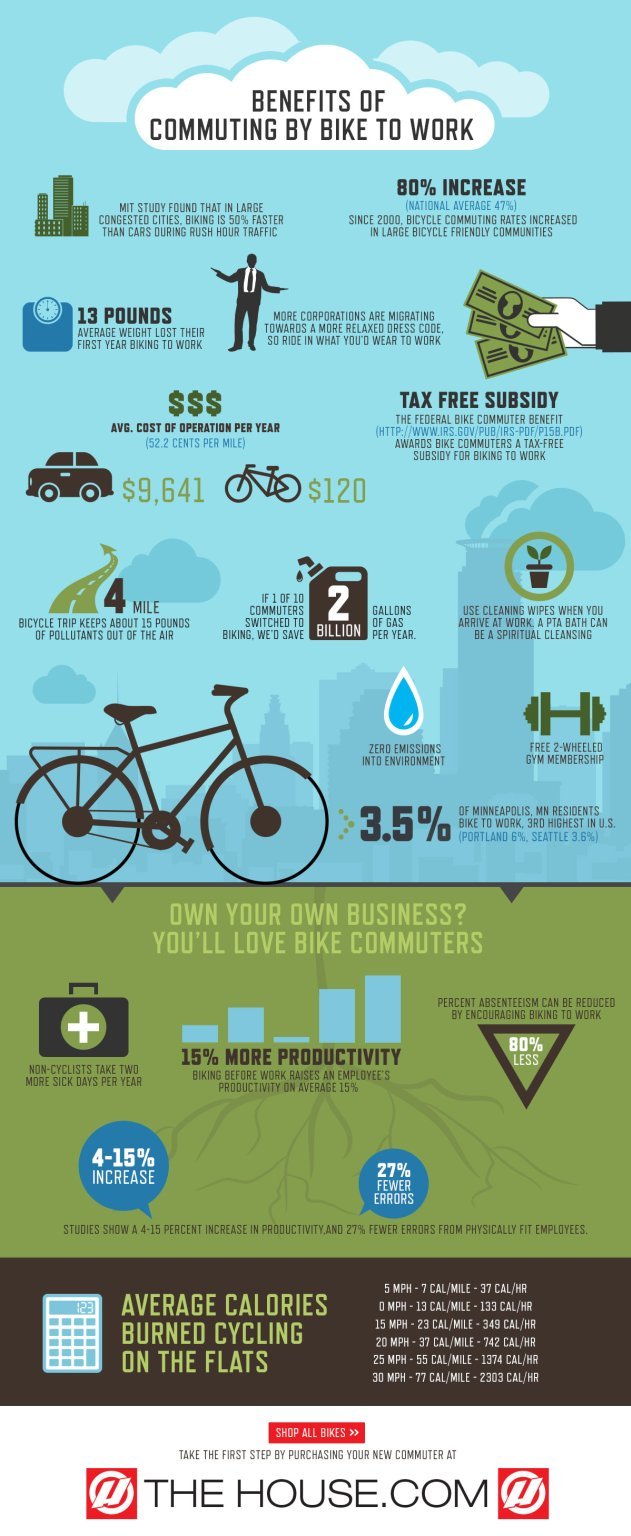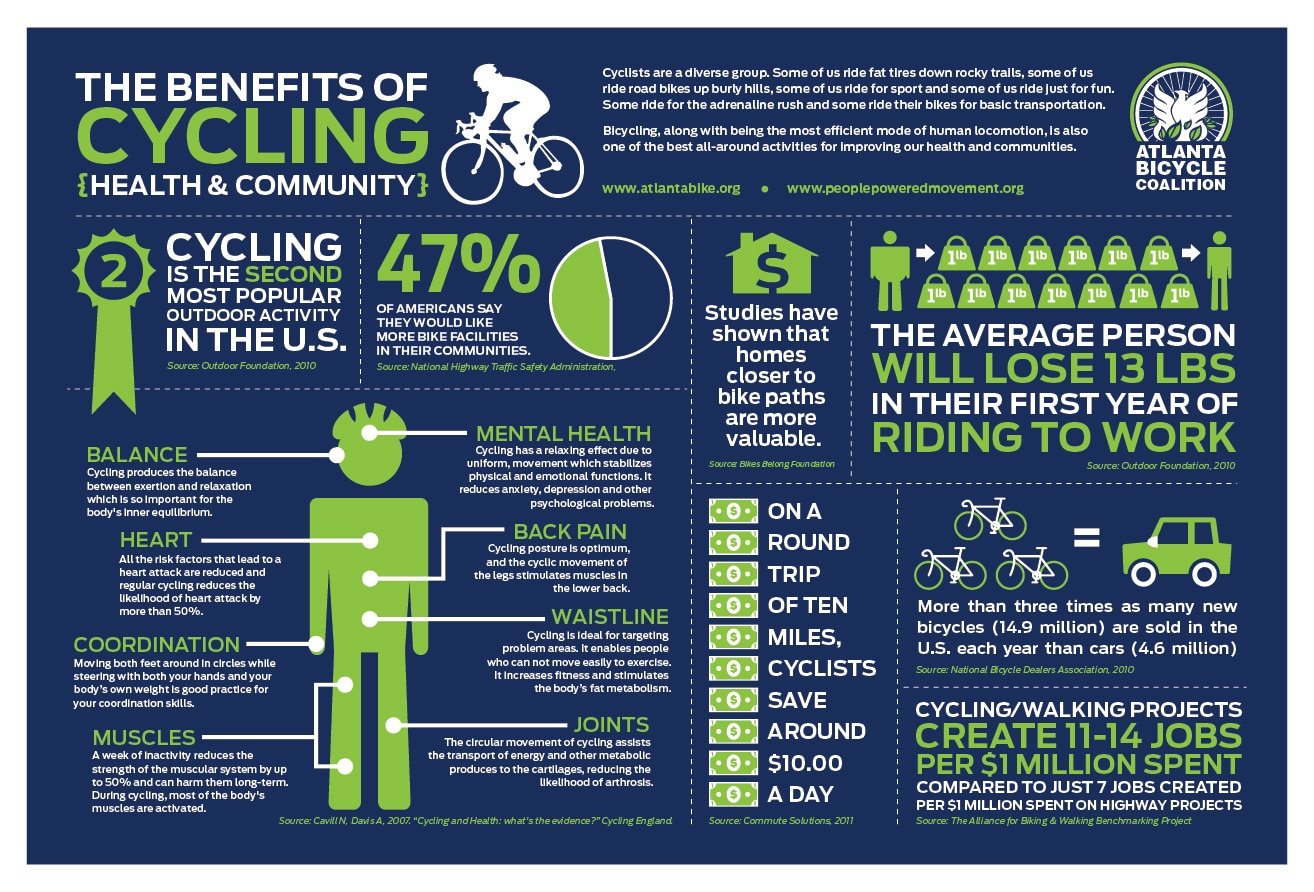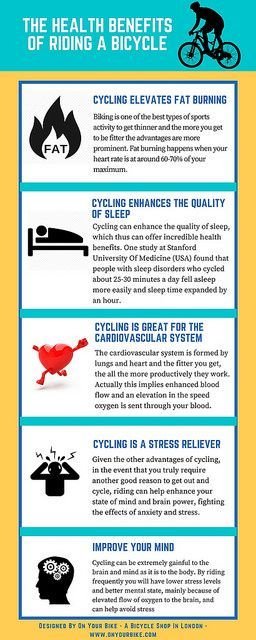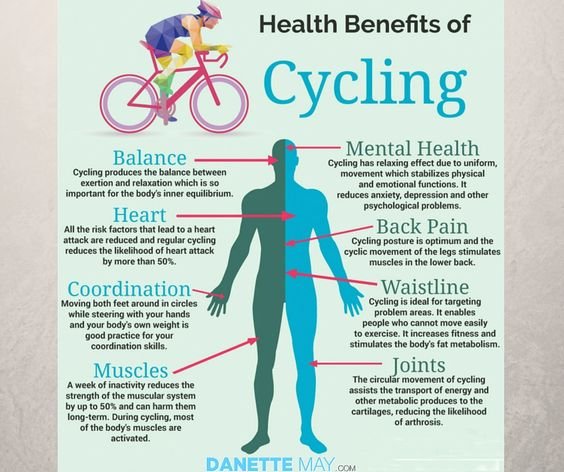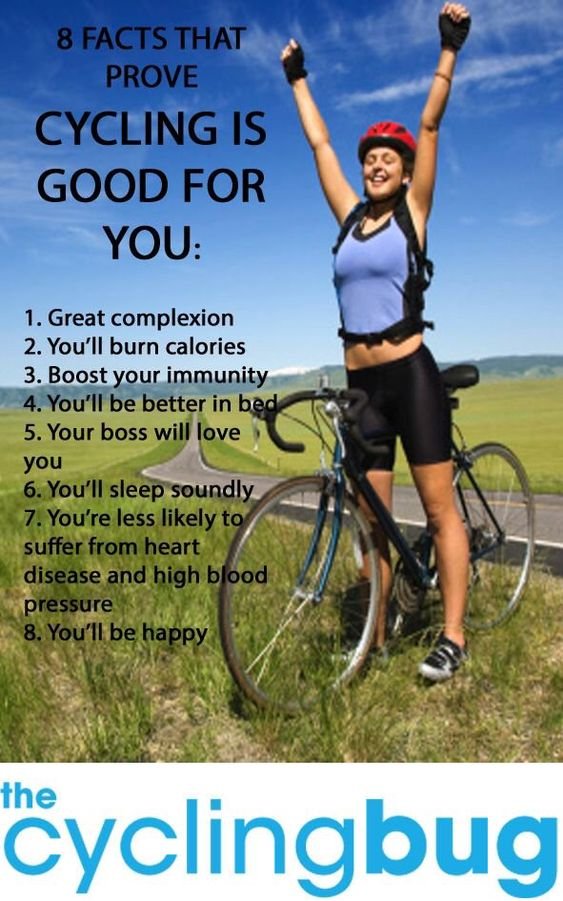 Top 10 Reasons to Get on a Bike
reasons to ride a bike, 10 reasons to ride a bike, why is it better to ride a bike than drive a car, benefits of bike riding weight loss, importance of bicycle in our daily life, benefits of cycling, why cycling, cycling helps in, Reasons to Get on a Bike