Top Five Fashion Accessories That Makes Everyone Go Wow : Women always keep searching for ways to look attractive each day. Trends continue to change every year, bringing in new ones for the people. Fashion keeps on varying as people bid goodbye to the styles of the past year. However, some of them remain ever-green.
Some accessories can never go out of fashion because they look stylish in every era. Fashion trends are often dependent upon seasons as you might experience some new styles when the temperature falls, and these same designs/ styles change when it rises.
We can take a simple example of the bandana. We've seen this accessory since our childhood. You must wonder how come it is still in fashion today. Earlier it was worn by people in the 80s and 90s, but the trend has been brought back after decades in 2019 and 2020 too.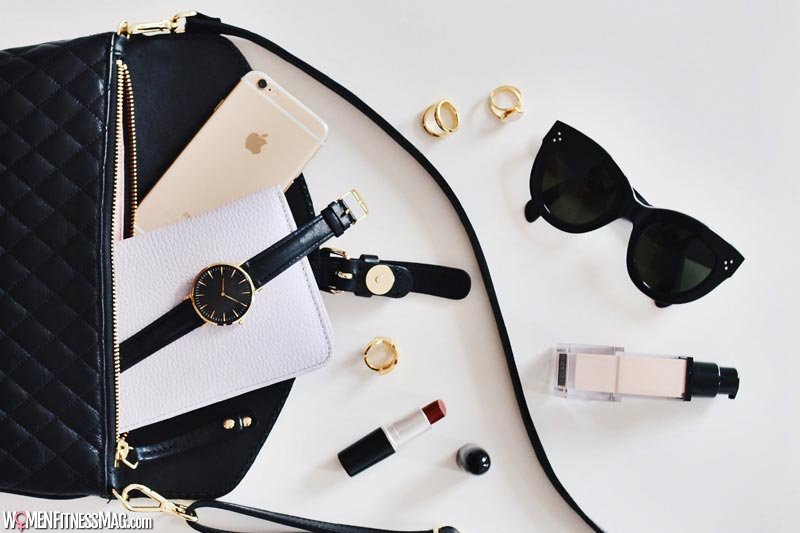 Girls have started wearing Buff Bandana, Tube Bandana, and other such kinds of stuff. They mostly wear during summer seasons to look cool and vibrant. Therefore, Bandanas is one of such accessories that can return to fashion trends after every few years and make the girls look wow in every season. 4inBandana.com is a perfect platform to shop stylish and customized bandanas. Where you are free to design for yourself too.
Accessories are stuff that makes you distinct from others because everyone has their style. Two girls wearing the same dress can only differ due to their accessories, and it will make one of them look eye-catching. Also, not every accessory is made for everyone; therefore, a person should style herself after checking everything about her personality.
Following are some of the other such Style accessories that leave the onlookers in awe when they see girls wearing it:
Chunky Boots


Chunky Boots come into fashion as soon as the temperature drops. They've been coming back with low heels, which make these shoes look more modern and catchy. Their rubber platform also makes them feel comfortable for the person who is wearing it. It turns out to be the best option for females to wear with jeans or a feminine dress and gives them a perfect badass look.

Chunky Boots

Chokers


Chokers have a history in fashion that dates back to hundreds of years because this style has been developed for ages, and now it is back with a bang. This thin piece gives a perfect look when worn with an appropriate dress and style.

Watches


Watches can never go out of fashion, either for males or females. It is not always worn by people to check the time because it can be checked on the mobile phone too. Thus, it portrays the personality of a person and tells a lot about his lifestyle. It can be worn in every season and on every occasion such as a funeral, wedding, or a beach, no accessory can beat a watch on your hand.

Watches for Women

Headpiece


You can turn every bad hair day into a good one by wearing a padded headband. Prada is a big name, and it has brought them back in fashion. You can also use a buff bandana to keep the locks out of your face, and they will also make you look cute. Also, there are many ways to wear this item; therefore, you can wear it according to your style and preference as they come in various colors and prints.

Hoop Earrings


Hoop Earrings looks best when you have your hair tied in a bun or a ponytail. There's an excellent variety of them available on different websites, and you can choose them according to your style and outfit. They are also one of those trends that comes back after some time.

Hoop Earrings
We're sure that by using the accessories mentioned above you can change your look completely and look more attractive than before.
Related Videos about Top Five Fashion Accessories That Makes Everyone Go Wow :
10 MUST HAVE Accessories for Women
How to Wear Accessories Like a Pro | by Erin Elizabeth
TOP 10 FASHION ACCESSORIES FOR GIRLS TO LOOK STYLISH
TOP ACCESSORY TRENDS Spring summer 2020 | fashion trends 2020 lookbook
10 essential accessories | CAPSULE WARDROBE GUIDE
Top Five Fashion Accessories That Makes Everyone Go Wow
best fashion accessories, fashion accessories for ladies, most popular women's fashion accessories, does jewelry make men more attractive, do people notice jewelry, wearing jewelry reddit, must-have women's accessories, how to pair jewelry,