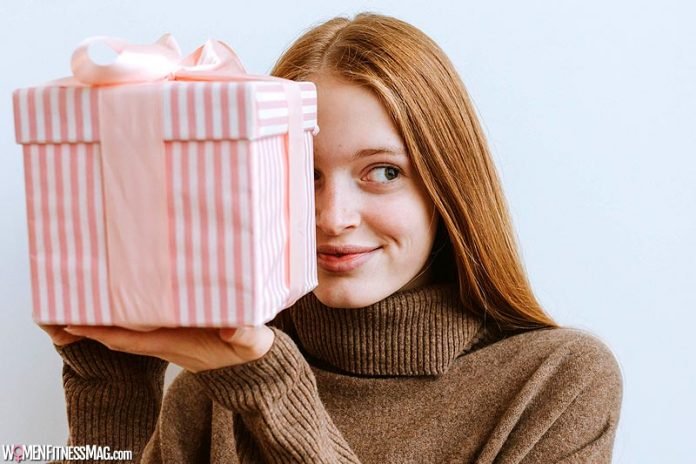 Top Gifts For Your Loved One : Whether you're looking for heartfelt, fun, or charming gifts for your loved one, you have endless ideas to choose from. Depending on who your loved one is and how you two treat each other, there are dozens of gifts you can choose from.
For instance, your loved one could be into all things hiking, maybe they love movies, perhaps they are gamers, or they simply enjoy being at home and avoiding people. Whatever your loved one prefers, it's your job to bring them happiness rather than sadness on any special occasion. Here's a list of top gifts for your loved ones.
Jewelry
If your loved one can't go on a day without wearing cute jewelry, then this might be a pretty easy gift for you to choose from. Understand their style in jewelry and pick a piece that will light up their day. You can choose jewelry pieces like earrings, necklaces, rings, bracelets, or even a set of these so they're always matching. You can find the finest jewelry for your loved one at Kendra Scott's shop. They sell all types of earrings including hoops, open frames, ear climbers, studs, cuffs, and more. They come in silver, gold, rose gold, and can include white crystals, quartz, luster glass, and white diamonds.
Collage
Another sweet gift you can give your sweetheart is that of a collage. A collage can help you reminisce on the good times you and your partner had together. It can help build a greater bond by reliving those moments. You can help spark up a lot of lovely moments between the two of you and the best part is, they can even double as home décor.
Day Trip
If your lovely has been saying for the longest time that they'd like to go somewhere, then this could be the perfect moment to take them. Surprise them with a day trip to the destination they've been dreaming to go for some time now. You can take advantage of long weekends or your off days at work to please them with a trip. This could be downtown, another state, their family's town, and even a theme park.
DIY Spa
When your special someone has been having a rough time at work or school, you can take advantage of the special occasion to pamper them with a DIY spa day at home. You can do this by making the ambient that of a spa with essential oils, a warm bath, foot or body massage, and a nice snack for their enjoyment. This will help them relieve some stress and give them the energy to continue pushing through their rough days at their job or school.
Baked Goods
If your sweetheart has a sweet tooth, then they may just enjoy some baked goods from your part. Your loved one may have a favorite cake, cupcake, cookie, or other baked dishes they prefer—even lasagna is on the table. Put on your chef's hat today and surprise them with a lovely baked plate from your heart to sweeten up their day.
Wine Night
Lastly, if your loved one enjoys their occasional glass of wine, you can take this opportunity to serve them an expensive brand they've always been wanting to try. If they're a wine lover, they may also just enjoy trying new things. So if your loved one is adventurous when it comes to wine, you can take them out on a wine tasting night or to their favorite restaurant. You can even sign them up for wine connoisseurship classes or a monthly wine club so they can receive delicious wines by mail.
Any of these gifts will surely put a smile on your loved one's face.
Related Videos about Top Gifts For Your Loved One :
7 Best Ways to Surprise Your Loved Ones | Surprise Gifts
10 GIFTS IDEAS WOMEN LOVE | THE PERFECT GIFT BUYING GUIDE
10 BEST GIFT ideas for your GIRLFRIEND
Best gifts for your boyfriend | 25 GIFT IDEAS FOR ANY MAN
27 BRILLIANT GIFT IDEAS THAT WILL MELT YOUR HEART
55 Best Birthday Gifts for Girls | awesome Gift for her sister wife girlfriend
Top Gifts For Your Loved One
gift to your loved ones quotes, surprise gifts for loved ones quotes, gifts for loved ones that have passed, gift your loved ones meaning, sentimental gifts for boyfriend, birthday gifts for loved ones, 10 romantic gift ideas for your girlfriend,