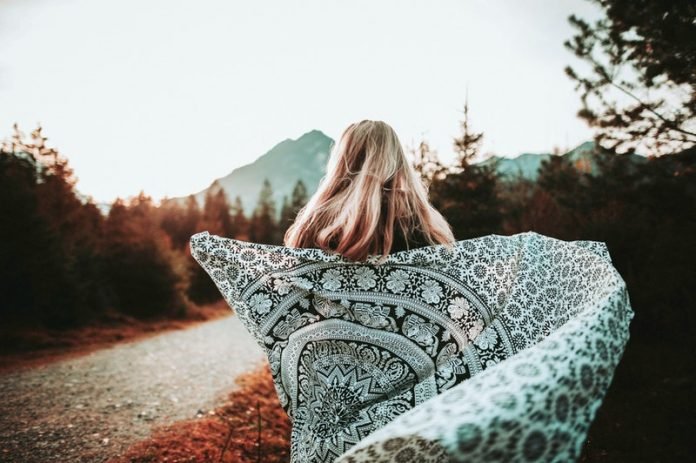 What to buy for the fall in 2018? Summer has ended and now is the season of beautiful fall. With fall ruling the British fashion culture and winter trends around the corner, a number of amazing collections await for all the fashion lovers who love to experiment with everything – from their apparels to shoes to bags and other accessories.
The winter and fall fashion trends are creating real buzz in the fashion world and the ladies are seemingly going gaga over them. Want to know what are these trends? Here is the list of what all you can buy for the fall 2018:
The age of new neons:

Neons were very much in fashion a few years ago and the same trend is bouncing back with a great bang in this fall/winter season. A number of top notch designers are bringing the neons back in action. The highlighter neons have become the latest trends and these new shades of neon are much fruitier and brighter in terms of appearance. These new shades include lemon, watermelon, orange and lime. All these colors make a delicious combination. Thus, how about standing out of the crowd and experimenting with these neons?

Brown is the new black:


Forget orange, Brown has become the new black in the recent times. In Winters, different shades of browns including khaki, beige, buff, and the closer shades of the color have become the recent trends for the season. Thus, why not bag different categories of apparels in the shade of brown to rock your evening look altogether? Grab a brown dress and pair it with metallic shoes or boots. You will look like a diva.

Sparkle it up:


The super-sized sparkle are all set to create a huge statement for the present winter and fall season. The big and jumbo sequins are everything that you would want to meet all your party needs. Sequins, big pearls and giant studs are making a huge impact on the fall season and these patterns serve as the best choice for any party look. Grab these sparkles in different colors. The colors like marsala, metallic blue, copper, etc. are the perfect choice for all the curvy women.

Drapes and more drapes:


The blanket coverage or draping is believed to be very much in fashion in the recent fall trends. These wraps are snugglier, bigger and are more dramatic in nature, thereby giving you an eccentric look and making you look stylish as ever. Go to your favorite shops and grab these drapes to further pair them with a camisole and leggings. This is the best look to sport on any casual or formal evening.

Fringe is good:


Fringes are so much in fashion for this winter and fall season. From fringed bags to fringed tops, blouses and even fringed jackets – fringe gives you so much to experiment and you can always have fun playing with it. A fringe jacket serves as a perfect option for your day look and buying a camel colored fringe jacket is the smartest fashion step for you.

It's all about fancy accessories:


Accessorize as much as you want in the fall season and you will be set to create your style statement. Experiment in different types of accessories – pick up the chunky ones, the little studs, the metallic necklaces, the leopard printed accessories, scarfs and use them with your apparels. Take a pair of big and bold studs and pair them with your evening dress to complete your look.

Mules are a must:


Heels always make a very good choice, however the fall and winter season has brought you an amazing style trend which is the addition of mules into your footwear collection. The classy and good-looking mules can be paired up with every dress. Buy the mules in different colors and don't forget to pick the shades like reds, browns and metallic to rock your look for the winter season.

A lot in the store for plus-size women:


This fall season is also about the amazing British plus size fashion which has introduced a number of stylish trends for all the plus size women. If you are curvy and experimental at the same time, you will love the latest plus-size fashion trends which are all about staying your stylish best. The different plus-size fashion trends for 2018 include bold colors, animal prints, silk blouses, oversized coats, plaids, runching apparels and many more. Thus, rock your look by picking up from these fashion trends and unveil your most gorgeous version.
Fall and winter season is not just about gorging on your favorite food or enjoying the beautiful actions of nature, but experimenting in terms of fashion as well. Follow these amazing fashion trends for the fall season and get ready to look stunning as ever. If fashion is a crime, it's time to be a criminal.
Related Videos about What to buy for the fall in 2018 :
10 Fall Fashion Trends That Are Practical & Wearable 2018
Top 10 Fall 2018 Trends to Add to Your Shopping List TODAY!!
TOP 10 BASICS YOU NEED IN YOUR CLOSET! FALL 2018
FALL WARDROBE ESSENTIALS & WEARABLE TRENDS 2018
FASHION TRENDS Fall 2018 – Winter 2019 & how to wear them
What to buy for the fall in 2018?
fall 2018 fashion trends womens, fall 2018 fashion forecast, autumn winter 2018 colour trends, fall winter 2018-2019 trends, fall 2018-2019 fashion trends, fall fashion, fall 2018/19 trends, fall winter 2018 2019 fashion trends, What to buy for the fall