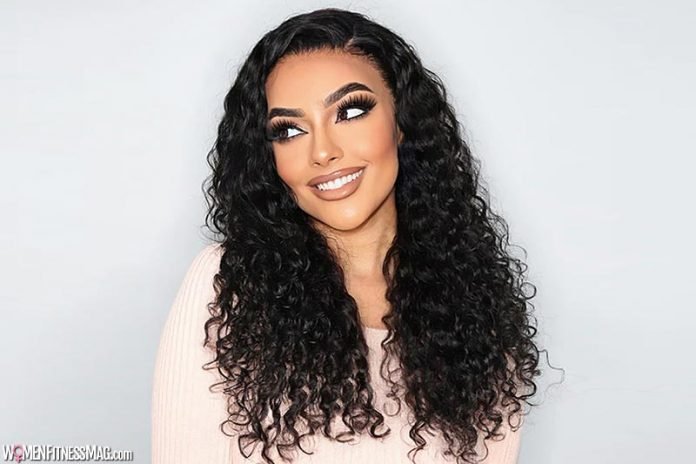 What You Need To Know About HD Lace Wigs : You've probably seen your favorite celebrity wearing a wig that blends well with their natural hair. Well, those wigs are HD lace wigs. What are HD lace wigs and why should you opt for them?
We will answer these questions and more in this article.
What is an HD lace wig?

HD lace means high-definition lace. It is a type of lace that is light and melts into the scalp giving a natural look. Thus, HD lace wigs are wigs that are made with HD lace. Because it melts into the scalp perfectly, many people prefer opting for HD lace. However, it is quite pricey compared to other types of lace wigs. Besides, because the lace is light and fragile, you need to be careful about the way you handle it. Brush and wash it gently to avoid tearing the lace.

Even though it is a bit pricey, it does not last long because of how fragile the lace is. To make sure it lasts longer, you should only wear it on special occasions such as birthday photoshoots, gala nights, and more. However, HD lace wigs are made with 100% human hair, so you can alter the color to create colorful wigs. You can also go for different textures such as water wave hair and others.

Can you wash HD lace wigs?

You can definitely wash HD lace wigs. However, you should be careful how you handle it. This is because HD lace is thin, hence they are fragile and could easily tear if not handled properly.

Steps

Here is the step-by-step guide on how to wash hd lace wigs:

Step 1: Remove glues
The first step to washing HD lace wigs is to remove the glues. Wet the hairline with some glue remover and scrub gently with a washcloth. Remember that the HD lace is fragile so be gentle.
Step 2: Brush to detangle
Now that you have removed the glue from the HD lace wigs, you need to detangle them. If it is a straight wig, you can use a brush. Brush from the tip of the hair to avoid shedding. For curly wigs, use a wide-tooth comb or your fingers.
Step 3: Wash with lukewarm or cold water
Wet your wig with lukewarm or cold water. Then apply shampoo to the HD lace wig. Lather the shampoo thoroughly but gently on the wig. Then rinse off with cold water.
Step 4: Apply conditioner and dry
The next step is to apply a conditioner. Ensure the conditioner does not get to the root of the wig so that it won't weaken the root. Then, set it aside for up to five minutes. You can now rinse it off as well with cold water.

Why Luvmehair?

Visit Luvmehair to get your 100% human HD lace wigs. We have curly wigs in stock in case you do not want the traditional black wig. Besides, you can get different wigs with beautiful textures such as water wave hair, curly HD wigs, and others. What are you still waiting for? Visit our website now!

Why choose HD lace wigs?

Hd lace wigs are made of light and natural materials, therefore it offers comfort. This means that you won't feel any form of irritation or discomfort from wearing this lace wig. Besides, because it is made with light and natural materials, it is suitable for all skin tones. It blends well with your scalp thus, making your natural hairline more visible. This gives you a natural look such that many people won't know you are putting on a wig.
Conclusion
Compared to other types of lace wigs, HD lace wigs are quite fragile, hence you should handle them carefully. However, they melt perfectly into the scalp giving a natural look. But they are quite expensive, so look into your budget before deciding to opt for HD lace wigs.
Related Videos about What You Need To Know About HD Lace Wigs :
What You Need To Know About HD Lace Wigs
hd or transparent lace wigs, what is transparent lace wig, swiss lace vs hd lace, hd lace pros and cons, what is hd lace closure, do you need to bleach hd lace, swiss lace vs transparent lace, full lace wigs,