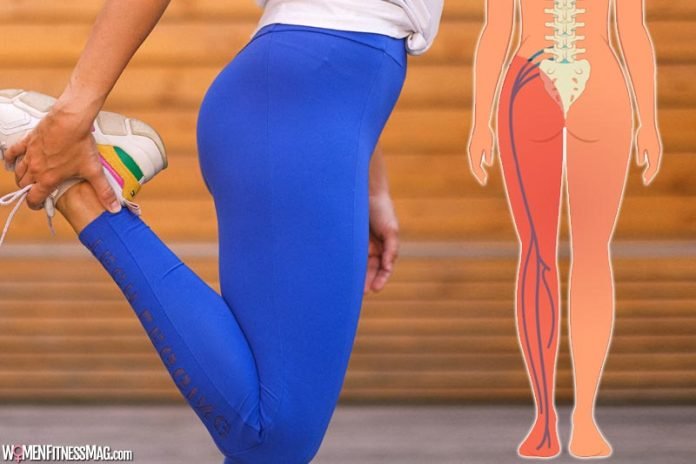 Why You Need Immediate Care for Sciatica Pain : Sciatica is a common lumbar radiculopathy and pain condition involving your sciatic nerve. If you experience this condition, you are not alone. Studies indicate that about 40% of Americans develop this condition at some point in their lives.
Although sciatica can come and go without medical interventions, it is possible that it can be a red flag for more severe complications that require immediate medical interventions. That is why interventional pain specialist in Houston, William Yancey, MD, of Yancey Pain and Spine employs an integrative approach to managing the condition to help detect any other underlying condition there should be.
Severe Conditions with Sciatica-Like Symptoms
If you have sciatica, the symptoms you experience can also be a red flag to a more serious medical condition. Therefore, it is necessary to understand the life-threatening conditions by seeking immediate care if you have sciatica to be cleared by your provider. Some of the conditions that require prompt care include:
Spinal Cord Compression
If your lumbar spinal cord is compressed or infected, it can cause pain in your legs and back. You can also experience the pain due to spinal cord abscesses, joint infections, or joint cysts where the pain can be severe, especially when you walk.
Tumor
If you have a tumor in your lumbar epidural sheath, sciatic nerve sheath, prostate gland, bone, or soft tissues, you can experience back and leg pain. A metastatic tumor mainly from lung cancer and prostate cancer can also cause symptoms similar to those of spinal stenosis.
Kidney Complications
If you have an underlying kidney problem due to cysts, stones, or infections, you might have symptoms similar to sciatica. This is because the infection can radiate to your back and legs. This condition requires immediate medical attention, and if you mistake it for sciatica pain, you may experience some life-threatening consequences.
Blood Vessel Complications
Some blood vessel problems such as compartment syndrome, blood vessel aneurysm, and infections can cause back and leg pain, just like sciatica. If not timely treated, the conditions can lead to blood supply loss to the affected area causing severe complications. Therefore, you need clearance from the specialist as soon as possible to ensure that your condition is well managed.
Symptoms to Alert You to Seek Urgent Care
As noted, sciatica pain can come and go. However, if you experience the pain alongside the following symptoms, do not hesitate to rush to your provider for help.
A pulsating feeling in the thigh or legs
Swelling in your thigh, leg, or lower back
Severe pain in your abdomen, side, back, or in your legs that you experience at rest, at night, when lying down or when moving.
Cold feeling in your toes or feet
An itchy feeling in the affected areas that provokes the urge to scratch
Severe weakness and loss of sensation in the groin, genital area, or legs.
A leg infection that does not respond to conventional treatment
Total or partial loss of bladder or bowel control
Sexual dysfunction
Sciatica pain symptoms can indicate something more severe. Therefore, if you have the condition's common symptoms, don't just wait up for the pain to go away. Seek immediate care from your provider to ascertain that the symptoms do not indicate something more than the pain. Seeking urgent care will also help you get back to your quality of life as soon as possible.
Related Videos about Why You Need Immediate Care for Sciatica Pain :
Sciatica Overview
Sciatica Clinical Diagnosis – Everything You Need To Know
How To Treat Sciatica – Effective Home Exercise Progression For Sciatic Nerve Pain
How To Treat Sciatic Nerve Pain At Home
One Minute Sciatica Exercises for Quick Pain Relief & Cure of Sciatic Pain
Why You Need Immediate Care for Sciatica Pain
immediate relief for sciatica pain, how to cure sciatica permanently, what will hospital do for sciatica pain, sciatica pain so bad can't walk, what kind of doctor do you see for sciatica pain?, best cream for sciatica pain, can urgent care help sciatica pain, unbearable sciatica pain,