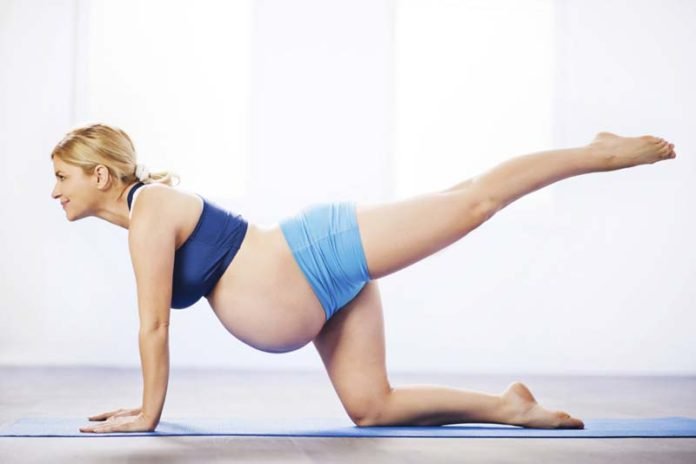 Working Out During Pregnancy : Pregnancy is a wonderful and miraculous time in a woman's life. With life growing inside her, it makes sense to want to protect the little developing being. Don't pick up heavy objects is a common statement made about pregnancy. So what does this mean about doing exercise? Surely that is even more dangerous than lifting something?
On both counts, there is no real danger to your baby if you lift something heavy or get sweaty bouncing around and working out. Your baby is well padded and supported surrounded by amniotic fluid. This acts as a kind of shock absorber. The danger is more to you as your body produces the hormone relaxin to loosen your pelvic joints to get ready for birth, so you have a higher risk of getting injured. But if working out is done smartly, then there is no reason there should be any problem at all.
Pregnancy Is A Time For Health
If there is any time in your life when you want to consider living the best and healthiest life you can, during pregnancy should be that time. And as society as a whole is moving in the direction of better health, what better time than now? There are many websites such as Customer Review which provide a wealth of information on improving your health and making good choices.
Reconsider what you are putting in your mouth as your baby will be getting some of it too. Make sure you are consuming enough nutrients to have both of you covered. Also, exercise is important for health, even for that of your unborn child. Studies have shown that children whose moms worked out during pregnancy are less likely to be overweight or suffer from illnesses such as diabetes. It is also great to get prepared for the rigors of birth.
So how can you safely workout during pregnancy?
Don't Push Yourself
Chances are, if you have been working out consistently before you fell pregnant, you can most likely just carry on with what you have already been doing. If you haven't been working out, now is not the time to push yourself full throttle. Adults are recommended to do 30 minutes of physical activity each day so start off by working yourself up to this point. Going for a brisk walk is probably the best exercise you can do. If you are feeling unwell, then stop what you are doing and take it easy.
Drink Plenty Of Water
Staying hydrated is an important part of any pregnancy whether you are physically active or not. Not drinking enough water can cause contractions which is not good news before you are full term. Make sure to drink sufficient water both during and after a workout. You should make sure to drink at least 10 glasses of water a day. When working out, you should drink at least one glass of water for every 20 minutes of your workout.
Limit Time Lying On Your Back
During the second and third trimester, some women may need to avoid lying on their backs, though usually for short periods of time it is fine. This is because the uterus may restrict the flow of blood to the heart. However, if this does happen, you will generally feel nauseated and dizzy and so you will want to shift your position.
Avoid Contact Sports
Stay away from physical activities that require balance or put your belly in harm's way. As your stomach grows, your balance will be thrown off so you want to avoid sports or activities which may result in you falling over such as skiing and gymnastics. Cycling can also be risky unless its on a stationary bike.
Before you start doing any sort of physical activity during pregnancy, it is best to get the green light from your doctor. But there is no reason why you shouldn't be able to keep up with your regular workout routine or follow a simple one if you are just starting out. Listen to your body and it should tell you if you are overdoing things and need to take a step back.
Related Videos:
Some Quick Tips to Working Out While Pregnant
Pregnancy Exercises in the First Trimester – Exercise & Fitness
Pregnancy Workouts: Best 10 Minute Workout
Can I exercise during pregnancy? If so, then how much?
TRAINING WHILE PREGNANT FT. MICHA ZAMORA
How to Stay Safe While Working Out During Pregnancy
Is Cross-Fit Safe For Pregnant Women?
Related Infographics: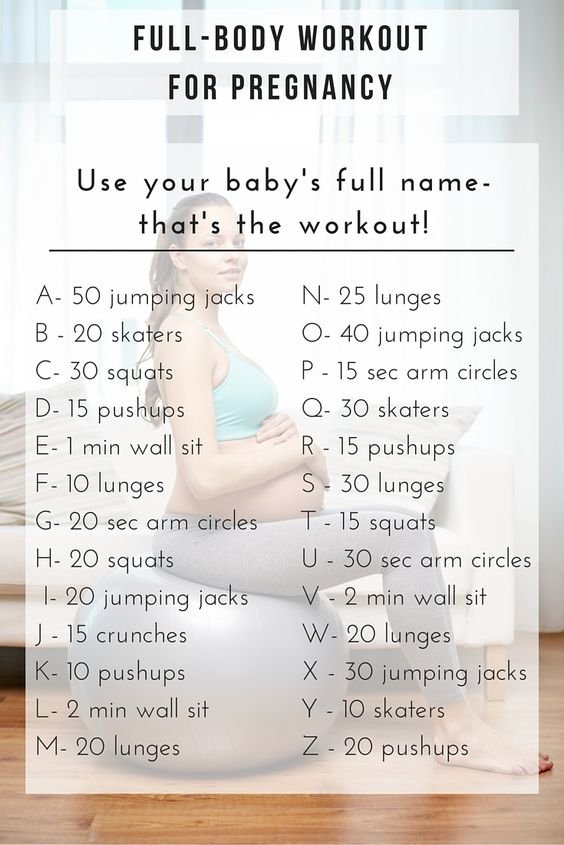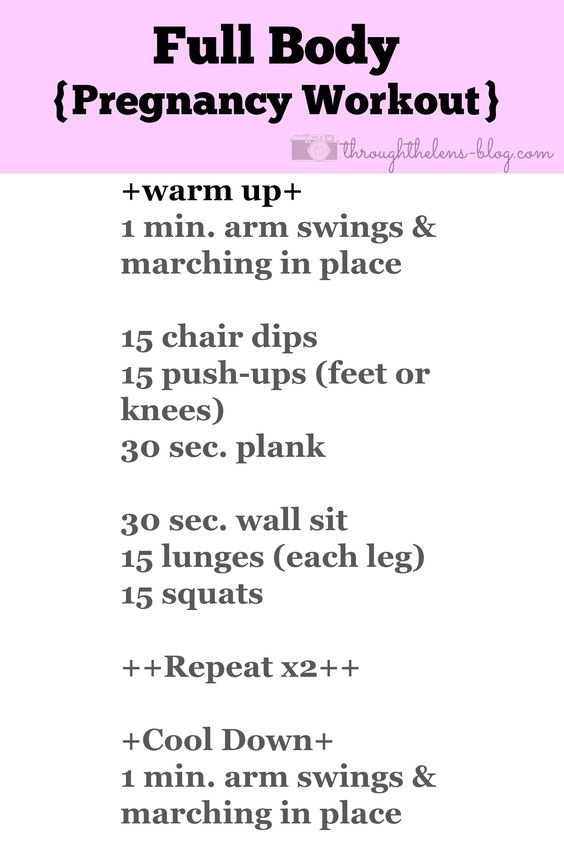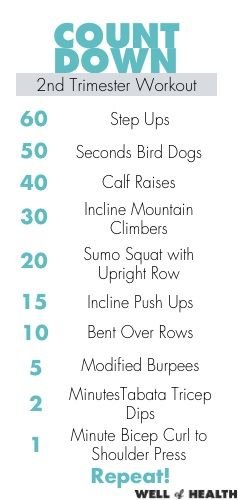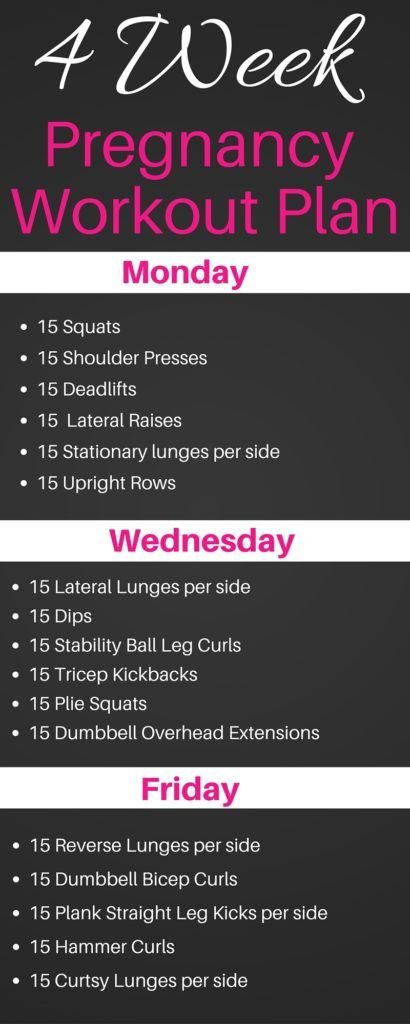 Working Out During Pregnancy
benefits of working out while pregnant, which month to start exercise during pregnancy, working out while pregnant first trimester, working out while pregnant second trimester, fitness during pregnancy, workouts to avoid while pregnant, weight training while pregnant, first trimester exercise do's and don'ts,