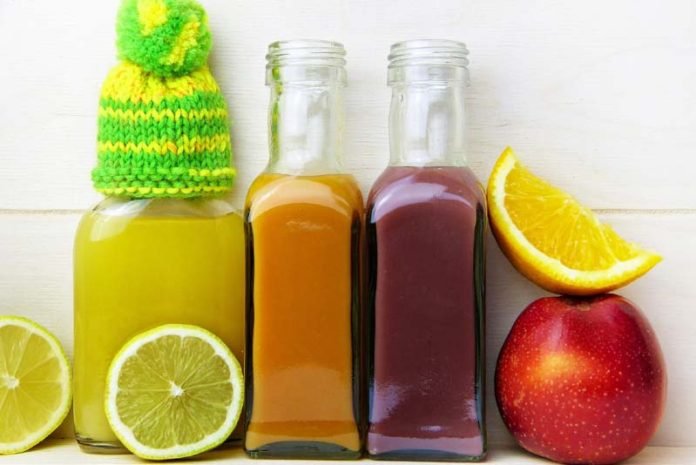 3 Detox Drinks That Actually Taste Good : You know the problem, you are trying to take control of your health, boost your metabolism and seeking out the best detox drink recipes, only to discover that the taste leaves a lot to be desired. It is hard to choke down something we just don't like – even if it is good for us.
The struggle is real, but we have a great solution: three detox drink recipes that actually taste good. Not only that, but they actually work.
Detox water is a fantastic option for your daily drink – and it doesn't have to contain the ingredients that can make them really gross. That is because, while many articles out there are suggesting the weirdest and most exotic fruits to load your detox mix with – the truth is pretty simple:
Any water that is infused with fruit (or other things) that can help clear toxins or bad things out of your system for the betterment of your health is considered detox water.
We already know that fruits, vegetables, and some plants can do some terrific things to help you get healthier. Some fruits, like lemons, can lift our mood – simply by smelling them – while also loading us up on vitamin C, citric acid, flavonoids, B-complex vitamins, calcium, copper, iron, magnesium, phosphorus, potassium, and fiber.
That is a lot of benefit from one yellow citrus fruit. Cucumber, another calming and invigorating scent, can also help with weight loss, improve your skin, and deliver antioxidants. The kicker, they both also taste great!
Making infused detox waters is easier than you think:
Place all ingredients in a fruit infuser pitcher or fruit infuser water bottle
Fill 1/2 of the pitcher with ice and then fill with water all the way to the top
Then for around an hour, put it in your refrigerator and it will be ready to serve
It can be refilled two or three times before flavor is lost
On to the recipes!
1. Cucumber Citrus Slimming Detox Water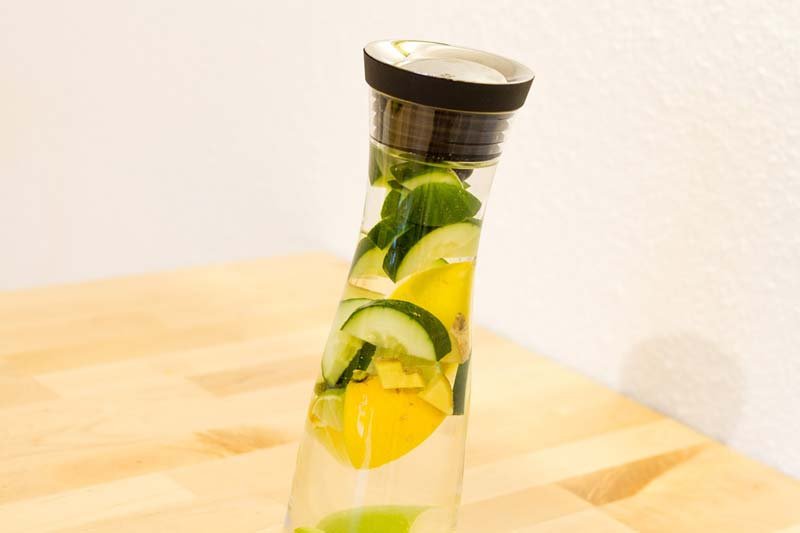 Ingredients:
A half gallon of purified water
Half of a sliced lemon and half of a sliced lime
Half of a sliced grapefruit
1 cup sliced cucumber
When you drink these awesomely flavored waters, you are infusing your body with the benefits of the vitamins and nutrients in those fruits. You get to improve your health and love the way you are getting there. You will have an increased energy level, feel invigorated by the fresh ingredients that you actually want to drink. Not only that, but each pitcher can be refilled several times, making this an economical solution as well.
Like a little "kick" in your metabolism amping drink? Try mango and ginger together. The sweet, tart mango has cancer protection benefits while the ginger is one of nature's natural panaceas. Ginger has been shown to have naturally occurring Gingerol, which has been shown to be a powerful anti-inflammatory and antioxidant.
Ginger can also fight nausea, help fight the pain of osteoarthritis, and may actually drastically lower blood sugars (helpful for diabetics) and improve heart disease Risk. That's quite a lot for a hardy, smooth-skinned root.
2. Metabolism Booster: Mango and Ginger Infused Detox Water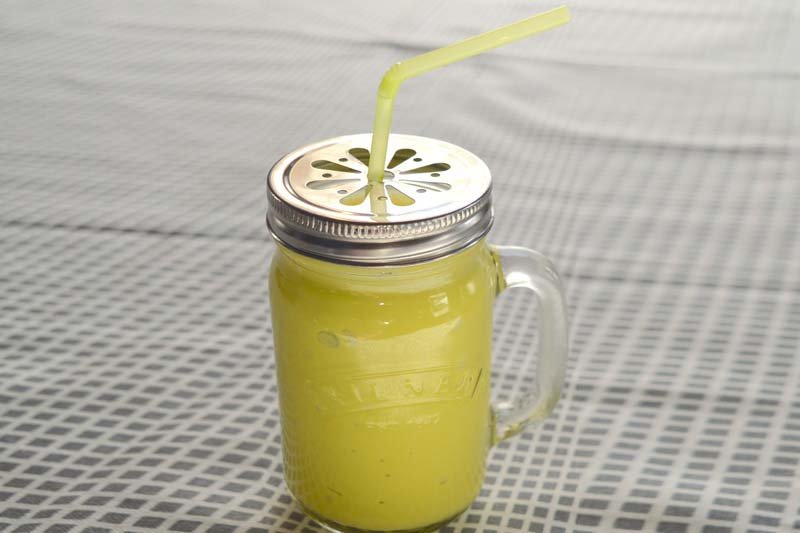 Ingredients:
One inch of fresh ginger root
One cup of frozen or fresh mango
The best part of this? These waters not only hydrate, but also improve your skin, and support urinary tract health. If you want to give your kidneys that extra boost and make UTIs less frequent, cranberry juice is an excellent added ingredient to your daily detox regimen.
If you are going after that belly fat — and who isn't — you can use basil. Yes, basil, in your next pitcher.
Belly Slimming Detox Water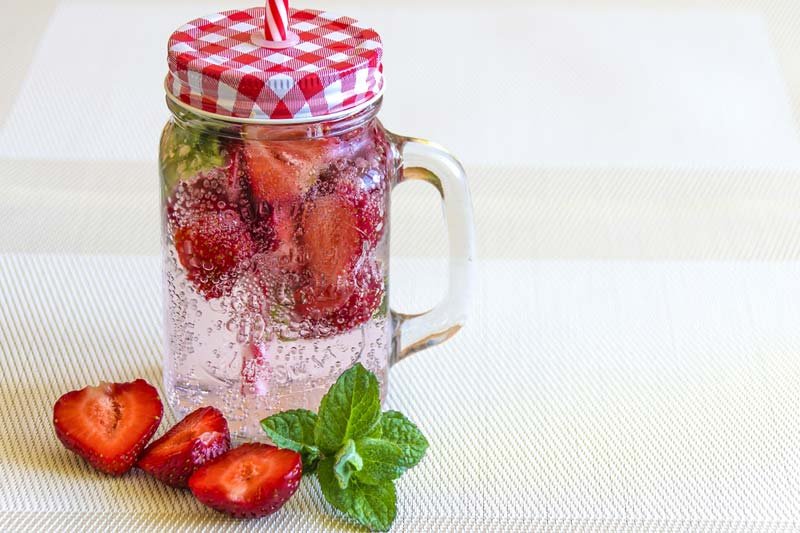 Ingredients:
Ice
Water
Three mint or basil leaves (ensure they are roughly chopped)
One strawberry; sliced
3 – 5 slices of cucumber
Instructions:
Put all of your ingredients together in a large glass or pitcher
Let it sit for 5 minutes or more, some people even let it steep over night or for a few hours
Drink up. You can serve at room temperature or over ice.
Drinking yourself healthy was never easier
There you go, healthy, scientifically-backed detox waters that actually taste good, you're welcome!
Related Videos:
D.I.Y | DETOX DRINKS
3 Healthy Detox Lemonade Recipes
3 Drinks That Detox Liver And Flush Out Fat
How To Make Dr. Axe's Secret Detox Drink
Detox Your Body With These Simple Drinks!
Bedtime Detox Drink For Detoxification And Fat Burn
Related Infographics:


3 Detox Drinks That Actually Taste Good
best homemade juice cleanse, best juice cleanse for weight loss, detox drink for flat belly, best detox for weight loss fast, detox diet plan, how to make detox water, homemade weight loss detox drinks, detox drink for flat belly, best detox for weight loss fast, detox water for clear skin, apple cider vinegar detox drink, homemade detox drinks with apple cider vinegar, best detox drink for weight loss, 7 day weight loss detox,