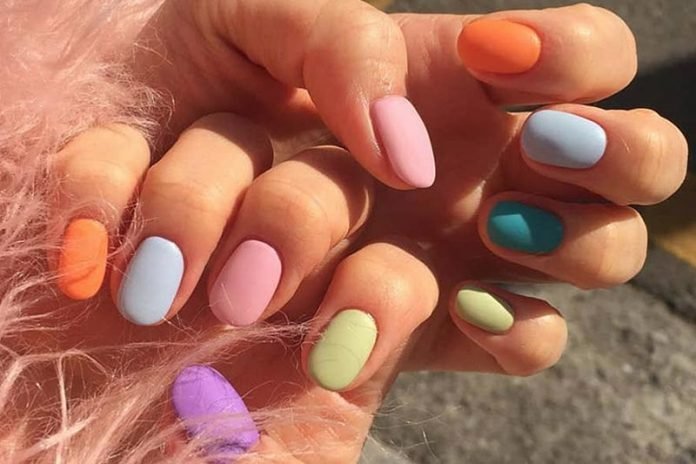 5 Best Spring Season Nail Color : Women love almost every cosmetic product, but the particular product that they go crazy about is a nail, and it's color; we mean nail color. Nail colors too change their trends according to the season. Like winters had dark purple with a glossy finish, spring also has its trending colors to give you a hint we will spill the name of one or two (keep your concentration!).
As women, we believe in staying up-to-date then whether it is wardrobe hacks or cosmetic coping. We know about the forty shades of red and almost every shade of each color. That is why color shade is essential for us, then whether it is lipstick or nail paint.
This spring season the colors that are going to take place in your wardrobe and nails are from neon green to holographic hues. Without letting you wait, we will move on to the article where Fashionterest has told us about the best spring nail color that you will definitely love.
These are the nail colors that experts have announced ideal for the spring season:-
Holographic Glitters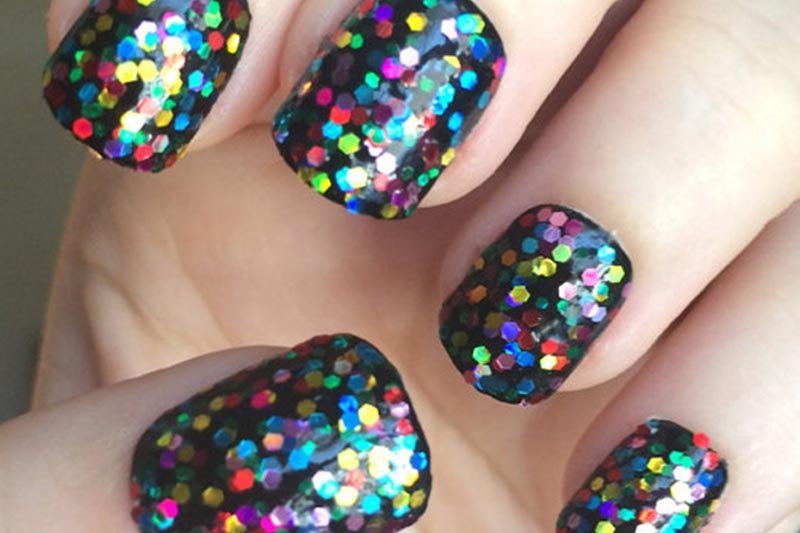 First of all, what are holographic nail paints? It is an ordinary nail paint with added pigmentation of Spectraflair. The same is holographic glitters; the difference is there is glitter in it. This holographic glitters will give you a sparkling look when trees are losing its spark. But remember you will have to apply the base coating or else it will provide a transparent look to your nails and trust us that won't satisfy you. You will have to select the base color as same as your glitter color.
White
White nail color can be called as all-time favorite color as it goes with any of your outfits then be it traditional or western. White is that color that isn't too sparkly or shiny still has the aura of royalty. The massive benefit of the white color is that it never clashes with the style of outfit or the color of your dress. It won't take your limelight instead will add the charm to it. No matter what you are carrying formals, bikinis, wedding dress or a casual ensemble, it will go with everything. You can also play with white and other softer colors by giving an ombre effect to it. Interesting fact: all ages of women can wear – white color without any hesitation.
Lilac
Lilac is the new trend in spring; it even took over the pink and red color trends. Lilac is a shade of purple that isn't too light and not even too dark. You know those soothing colors, that gives eyes a calming view. Make your fingers look more attractive by applying this perfect blend of purple, pink, and white. You can even try the different shades of lilac. Like dusty lilac, pinky-nude, or the one with whitish hue with which you can have two trendy colors in a go.
Iridescent
Before getting your hands on the iridescent nail color, let us tell you about the iridescent color. It is a luminous color that has the ability to change its color when viewed from different angles. Now, as you know what iridescent is, you would have got the idea about the shimmering nail colors too. To give you an example, have you ever watched the soap bubble from different angles or a DVD? The effect you see there is the Iridescent. This spring, add a pop to your nails by applying this nail color without even overdoing it.
Neon
You know about neon, right? Who doesn't know? Neon came in trend in the 90s and then suddenly it went off the hook but this spring it has made a come back with trendy nail colors again with a brighter look. Go for this color if you are bold enough to let your nail color take the limelight. You can go for either full nail paint or just in the form of nail art, it will still give you a punky and bold look that will stand out. Some of the basic neon colors will allow you to have a perfect bold look, such as green, pink, and orange.
Related Videos about Best Spring Season Nail Color :
Top 10 Nail Polishes for Spring!!
My Favorite Nail Polishes for Spring & Summer!
BEST SPRING & SUMMER NAIL POLISH COLORS
OPI Tokyo Spring/Summer 2019 Collection
Best Nail Polish – Spring Nails – Nail color
Favorite Spring Nail Polishes | "Pastel Paradise"
5 Best Spring Season Nail Color
spring nail colors 2019, spring nail colors 2018, spring nail colors 2019 opi, spring 2018 nail polish colors, spring 2019 nail polish colors, nail polish colors 2019, nail colours 2019, summer 2019 nail colors,