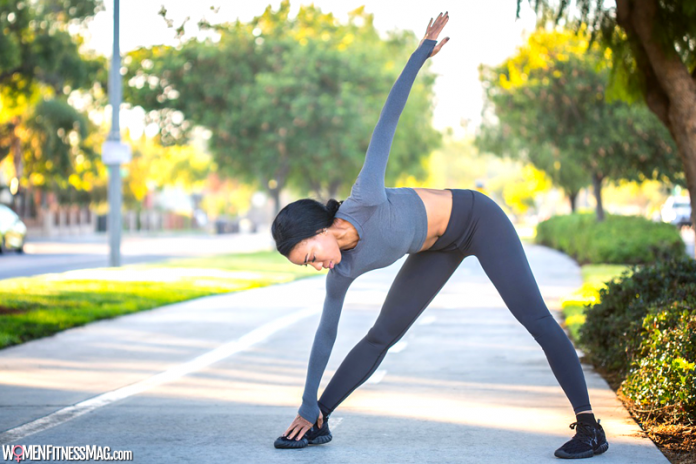 5 Powerful Motivation Tactics to Reach Your Fitness Goals : As many people work in sedentary jobs, exercising has become an important part of daily life. While it's common knowledge that exercise is a key to a healthy lifestyle, lack of motivation often gets in the way. If you want to live a healthy life, you have to motivate yourself to maintain your fitness goals.
With a few simple adjustments, it is easy to stay motivated to reach your fitness goals. Give these five tactics a try:
Workout with other people

Working out with other people will help you stay motivated. An easy way to workout with other people is to join Cranbourne Gym where you can participate in group fitness activities and classes. You will quickly see how easy it is to stay motivated when you have a support group of other like-minded people. You will look forward to seeing your workout friends each day, which will also help you stay motivated to reach your fitness goals.
Change your mindset

Another good way to stay motivated is to change your mindset. If you consider working out to be a chore, you will do everything you can to avoid it. Once you start to think of exercising as a benefit, you will take time to do it each day. Consider how lucky you are to be able to participate in group classes and work up a sweat. When you look at exercising as something fun, your motivation changes.
Enjoy the endorphins

One of the reasons that people like exercising is because they enjoy the release of endorphins. The feeling of them rushing through the body makes exercising worthwhile. When you get to that point, take a moment to enjoy the experience. The endorphin rush can be a motivating factor for many people. If you aren't experiencing it, then you might want to try a different activity.
Treat yourself

If you are the type of person who needs a reward, then give them to yourself. Treats can be highly motivating, and one treat that actually helps you reach your exercise goals is caffeine. Some people find that they have better workout sessions when they drink a caffeinated beverage before they hit the gym. If you love coffee or tea, drinking that beverage before you workout can be a big motivating factor.

Another way to treat yourself is to buy something after you reach a milestone. Treat yourself to new shoes or new gear when you reach a milestone. You'll be pleasantly surprised how quickly you reach your goals when you know you will get a reward.
Listen and learn

Working out can be fun when you have something to listen to. During those sessions where you are on your own, take time to listen to a great playlist or a podcast you enjoy. Some people will listen to audiobooks during their time on the treadmill. You can make your exercise sessions educational and entertaining. Reading a good book or listening to a favorite playlist can be motivational for many people.
Related Videos about 5 Powerful Motivation Tactics to Reach Your Fitness Goals :
WORKOUT MOTIVATION: How to FINALLY Reach Your Fitness Goals!
Sticking To Your Fitness Goals
HOW TO MAKE & REACH YOUR FITNESS GOALS
7 Ways To Help You Reach Your Fitness Goals Without A Gym
How to Reach Your Fitness Goals! Get Motivated to Workout!
5 Powerful Motivation Tactics to Reach Your Fitness Goals
how to achieve your body goals, how to achieve fitness goals, reaching fitness goals quotes, fitness goals examples, how to set fitness goals, gym goals and objectives, daily fitness goals, small fitness goals,