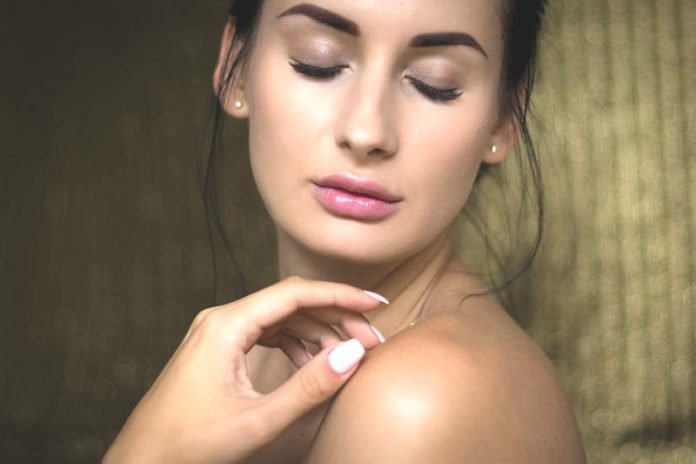 5 Real-Life Skin Care Tips Hollywood Celebrities Use to Look (Forever) Young : We often look to celebrities for the latest trends in fashion and beauty. While some beauty ideas use makeup tricks to achieve a gorgeous and youthful look, few things will have a bigger impact than caring for your skin.
The reason many celebrities are able to look "forever young" is because they follow the right skin care routine. The good news is that you don't need to have movie star-level income to help your skin maintain its youthful glow.
By following a few essential skin care practices, you can fight off signs of aging and keep your vibrant looks alive for years to come!
Apply the Right Nutrients
Many of us focus on what we put into our body as part of our diet — but our skin also has the ability to absorb nutrients. This is why certain medicines or hormones are delivered using a patch that is placed directly on the skin.
Because of this, maintaining a youthful look requires that you use skin care products that deliver nutrients that will promote continued skin health.
For example, actress Nadia Bjorlin uses the Santeva 24K Gold Whitening Dead Sea Miracle Mud Mask from Santeva Health & Beauty, which contains nutrients such as lactic acid, kojic acid, and Dead Sea salt. These nutrients exfoliate and detoxify the skin, minimize inflammation, improve hydration and more.
Because your skin absorbs nutrients, it also means that you should avoid contact with artificial chemical products whenever possible. The fewer artificial ingredients, the better the results will be for your skin and your overall health.
Boost Collagen Production
Collagen is another important substance that is found naturally in skin, muscles, bones, and more. Collagen is a complex protein made up of 19 amino acids, and is actually the body's most commonly occurring natural protein. Collagen gives your skin a strong, youthful appearance.
While your body produces collagen naturally, its ability to do so declines as you age. This causes your skin to lose much of its elasticity and strength, which results in wrinkly and saggy skin.
The good news is that the right skin care products can help you get more collagen into your system. For example, Santeva Brightening Vitamin C Serum contains Vitamin C and hyaluronic acid, two essential nutrients that help your body naturally increase its collagen production. Products containing ginseng and aloe vera can also improve collagen production.
Stay Hydrated
Staying hydrated is one of the best things you can do for your skin. While the Mayo Clinic notes that drinking more than the recommended amount of water hasn't been found to have a direct impact on skin appearance, avoiding becoming dehydrated is an absolute must.
When your body doesn't have enough water, the skin loses elasticity, which can cause it to feel rough and dry. Experts recommend that you drink approximately half a gallon (or two liters) of water each day. Drink regularly throughout the day — in fact, if you are starting to feel thirsty, it means you are already dehydrated.
Not only will this help your skin stay firm and radiant, but it will also help you avoid many other negative consequences of dehydration, including headaches and poor concentration.
Apply Moisturizer Daily
As important as it is to drink plenty of fluids, using moisturizing products will help you take things a step further in your efforts to maintain your skin's elasticity. Products like Santeva Radiance Lightening Lotion moisturize the skin to reduce dryness and eliminate fine lines, particularly in vulnerable areas like the face, neck and chest.
While studies have found that moisturizing your skin helps prevent the onset of wrinkles, it further improves your appearance by evening out blemishes and reducing your risk for developing acne and other skin problems. After cleansing and exfoliating your skin, be sure to apply a quality moisturizer as you start your day.
Watch Your Diet
The food you put into your body can also have a direct impact on the health and appearance of your skin. Nutrients such as omega-3 fatty acids, beta-carotenes, and Vitamin C all have a powerful impact on your skin. For example, the beta-carotene found in mangoes, carrots and squash help the skin heal itself and prevent wrinkles, while omega-3 fatty acids reduce inflammation.
Knowing what not to eat or drink can be just as important for your skin care. In fact, as dermatologist Patricia Farris, MD has said, "Poor nutrition is just as bad for your skin as cigarette smoking."
Excess sugar lowers collagen production, while heavily refined foods such as chips or cereals can increase your risk for inflammation. The more heavily processed and sugar-heavy the food, the worse it is for your skin — and the more likely it is to lead to other negative health outcomes, like unhealthy weight gain.
Studies have also found that drinking alcohol can cause skin damage.
Healthy skin will help you look young and energetic, even as you get older. The good news is that many of the practices that have the biggest impact on your health and beauty don't require dramatic lifestyle changes. By using the right skin care products and balancing your diet, your skin will have the right building blocks for looking forever young.
Related Tips about Real-Life Skin Care Tips Hollywood Celebrities Use to Look (Forever) Young :
Watch This Celebrity Facialist's Nightime Skincare Routine
Jessica Alba Reveals Her Skincare Secrets
Kim Kardashian West's Skincare Routine: We Tried It!
Raashi Khanna reveals her skin care secrets | Skin Care Tips
Sunny Leone reveals her skin care routine secrets | Skin Care Tips
The Shocking Beauty Routines of Rich Celebrities
Priyanka Chopra's All-Natural, DIY Skin Secrets | Beauty Secrets
How to Get Great Skin like a Celebrity
5 Real-Life Skin Care Tips Hollywood Celebrities Use to Look (Forever) Young
celebrities with naturally flawless skin, what do celebrities use to make their skin glow, hollywood skin care secrets, celebrity skincare secrets for flawless skin, celebrity skin care tips, how to get glowing skin like celebrities, how to get celebrity clear skin, glowing skin secrets of celebrities,