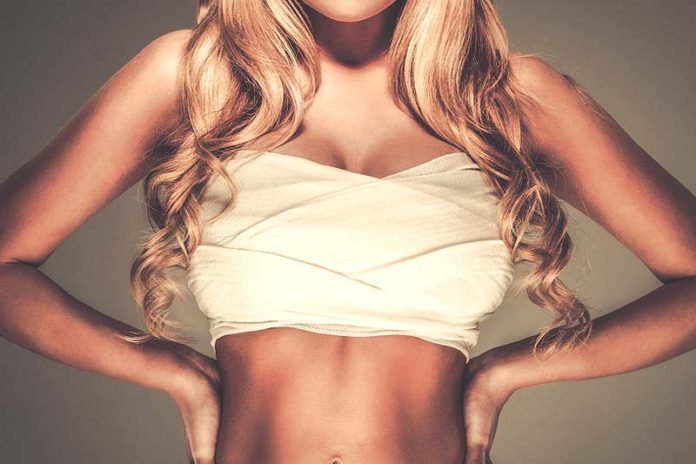 5 Reasons you may Need Breast Surgery Right Now: Breast augmentation or surgery is sought after by millions of women across the globe and this number is increasing by the year. When we talk about breast enlargement Sydney is a popular destination to get the surgery done.
There are various reasons why women go for breast implants and as far as they are happy to do it, then there is no harm! As long as these women are working with companies that offer breast augmentation in Denver, or companies wherever they are based, that are trustworthy, it's a perfectly safe procedure to have! The world may have a different perception but for the woman in question, a lot of factors contribute to her decision of going in for one besides just enhancing her looks. Here are some of the reasons why you should go in for breast implants.
Reasons you may Need Breast Surgery
1. Your breasts are disproportionately small
There is a medical condition called micromastia which renders women with very small breasts as they fail to develop properly after puberty. This makes most women feel embarrassed and drops their confidence markedly. Although breasts are not the only factor that should be contributing to a woman's self-esteem, their small size does disturb a large number of women across the globe. Breast enhancement can boost their confidence, giving them a fuller and proportionate figure.
2. Both breasts are unequal in size
Although every woman has one breast smaller than the other, this difference in size can be bigger in some women. Asymmetrical breasts result from uneven estrogen levels in the body among other factors. To make both their breasts look alike, women can choose to go under the knife to make both breasts look and feel symmetrical.
3. Significant weight loss
Most times when women drastically lose weight, their breasts lose this weight too. Not only do they become smaller but also don't stay as perky and shapely as they were before. Breast implants help women increase their breast size while maintaining their slim waistlines.
4. Mastectomy
Women go for mastectomy for various reasons, one of them being breast cancer. They lose all their confidence owing to the illness and losing one's breasts to a severe illness can have a negative psychological impact on women. These women can take help of plastic surgeons for breast reconstruction which includes not just augmentation but also the reconstruction of areolas and nipples.
5. Retention of youthfulness
As women age, their breasts tend to lose elasticity and start to sag. Breast lift and augmentation can transform a woman's figure markedly, making her look and feel young again while also adding a spark to her sex life.
When people talk about breast augmentation among other places tends to judge women as wanting to go under the knife only for superficial reasons. This is clearly not the case. As you can see, there are many valid reasons for many women to go for breast surgery. Moreover, even if it is to enhance one's looks, there is nothing wrong with that. As we said earlier, whatever makes her happy!
Author:
I am Alex, writing on behalf of drjsk.com.au. I came to know about the website while surfing the net and I want my articles to be published on your website. I write blogs and articles on various topics and health that can help readers in more than just a few ways. For more information about Breast surgery in Sydney : https://disqus.com/home/channel/drjamessouthwellkeely/
Related Videos:
Related Infographics: