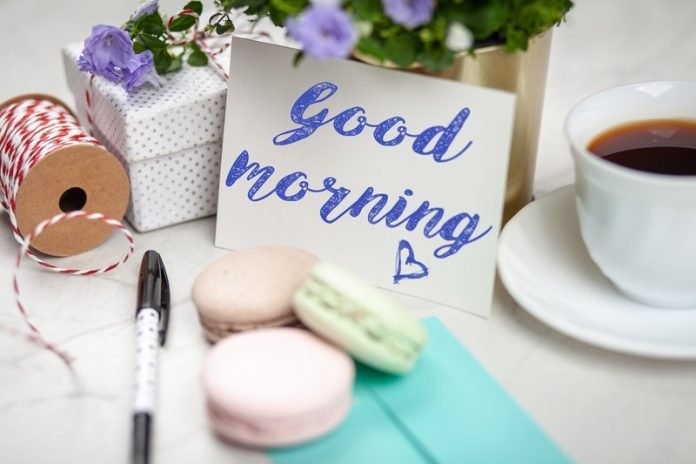 6 Steps to Happier, Sharper and Healthier Mornings : Mornings are difficult for most people. For starters, many feel like they have not rested sufficiently through the night that is why it's just so hard to get out of bed. Also, for a lot of folks, it is their "day's requirement" to wake up much earlier than everybody else. Some have to haul their tired bodies off the bed at 4:30 in the morning because of an early class or the long commute.
But, despite how dreadful mornings can be, it is actually quite possible to turn things around and make it that time of the day you can look forward to. Change will not happen overnight, and it can mean setting up different and new habits. However, the nice thing about it is you can go about the change according to what you believe will work best for you.
If you need some tips on how to make your mornings better so you can go about the rest of your day healthy, happy, and efficient in everything you do, here are six steps you can follow:
Think about the new day

Planning for the next day will help you create a more purposeful morning routine. Think about your goals for the new day and check your planner for appointments that you need to attend to. Likewise, decide on what you intend to wear and set your clothing ensemble out already.

Taking the time to plan for the day ahead will help you establish a smooth groove for the next morning. You can avoid wasting time trying to figure out what needs to be done and how to go about your responsibilities. No decision fatigue in the morning means a more fruitful and meaningful day.

Tuck in earlier at night

If you want to get a full night's sleep, head to bed early. As much as possible, avoid nighttime commitments that will have you up until really late. Instead, have your dinner early, have a warm shower, get in bed by eight o'clock (if possible), turn off the lights and free your mind of cares. No gadgets in your bedroom; or, at the very least, don't be looking at one when you get into bed.

If sleep does not come easily for you, ask your doctor if melatonin could help. You may even want to try having a cup of chamomile tea and scenting up your room with lavender to induce relaxation.

Getting enough sleep is crucial in prepping the body for a demanding day ahead. Studies reveal that if you don't get all the hours of slumber that you need, you will be going about the new day in a seemingly intoxicated state. So, get enough zzzs.

Disable the snooze button and keep the alarm clock away from you

You want to make sure that once that alarm goes off, you need to rise out of bed to shut the alarm. This will lower the likelihood of you hitting the sack again to snooze.

Most of the time, when you're already out of the bed, your body just instinctively takes you to the bathroom so you can do your business. By then, even in your groggy state, you will feel less inclined to sleep some more.

Extra tip: Consider switching your alarm sound into a song that you love. It never hurts to give your morning the feel of a fun opening credit for a rom-com or action film you particularly like.

Eat an energy-boosting breakfast

To avoid consuming too much time preparing breakfast, create a weekly menu to follow. This way, you can have your meals or ingredients ready for a busy morning.

Make sure every breakfast meal is loaded with the good stuff and completely appetizing. Have your grains and colorful fruits. Perhaps, even include traditional favorites such as pancakes, eggs, and even bacon.

A lot of productive people say that a great breakfast is actually their motivation to go to sleep early because early to bed means early to rise, and early access to a delicious meal.

Squeeze in exercise

Even a short workout such as brisk walking, biking around your neighborhood or going for a jog on the treadmill can do so much in boosting your energy and immune system. These, in turn, help in improving your mood, and clearing your mind.

Dedicate even just 15 minutes to exercise in the morning and you will feel ready to take on the world.

Learn something while getting ready for the rest of your day

Find a radio station that discusses self-improvement topics, listen to a podcast, or perhaps an audiobook while putting on your makeup and getting ready for work. There's nothing like being fed with nuggets of knowledge to lift your spirits up and provide you with inspiration for the day ahead.
Transforming your mornings into a delightful part of the day can positively impact your life in many different ways. So, follow the steps shared here and you will come to look forward to mornings every single day.
Author
Dave Asprey is the creator of the widely popular Bulletproof Coffee, host of the #1 health podcast, Bulletproof Radio, and author of the New York Times bestselling book, "The Bulletproof Diet."
Related Videos about Steps to Happier, Sharper and Healthier Mornings :
A Healthier Morning Routine
5 Healthy Morning Routine Habits for 2019
10 Easy Healthy Morning Routine Habits (#3 is a must try!)
Morning Healthy Habits | Health Hack | Living Healthy Chicago
MY HEALTHY MORNING ROUTINE + WORK OUT ROUTINE
My Healthy Morning Routine | Yoga, Vegan Breakfast
healthy morning habits for SELF-CARE!!
Related Infographics about Steps to Happier, Sharper and Healthier Mornings :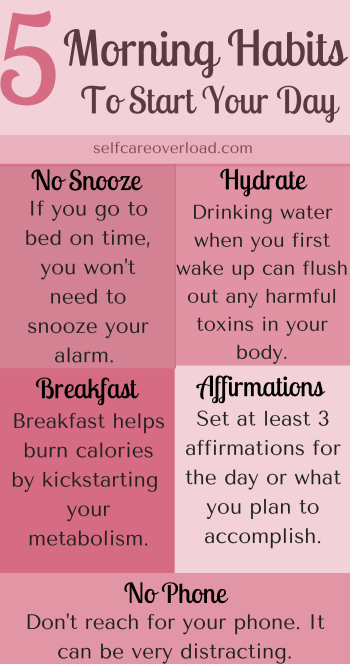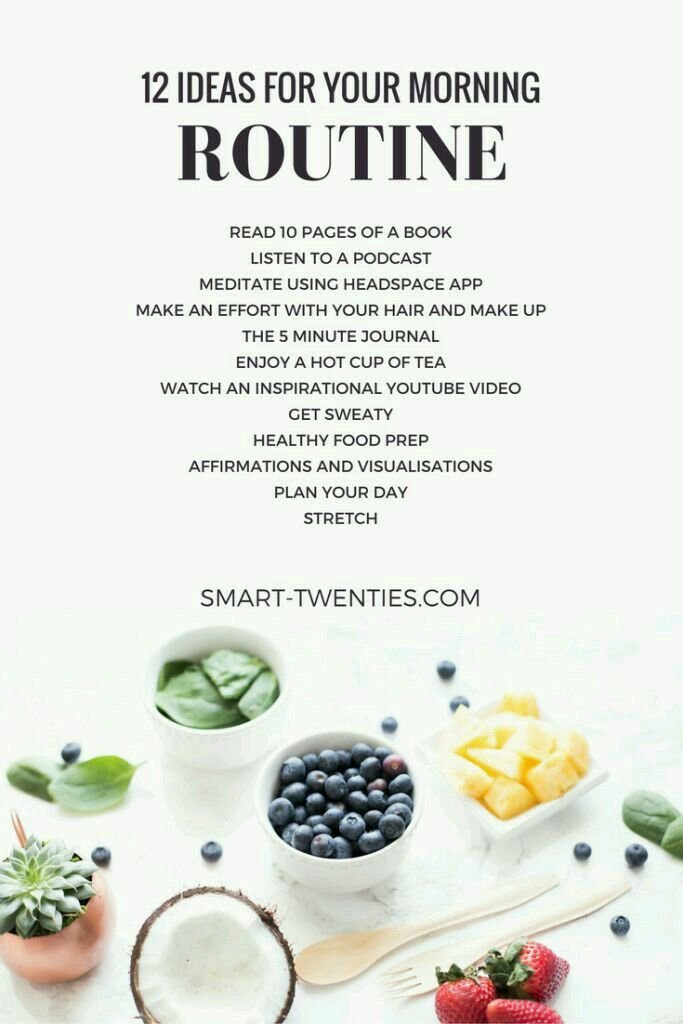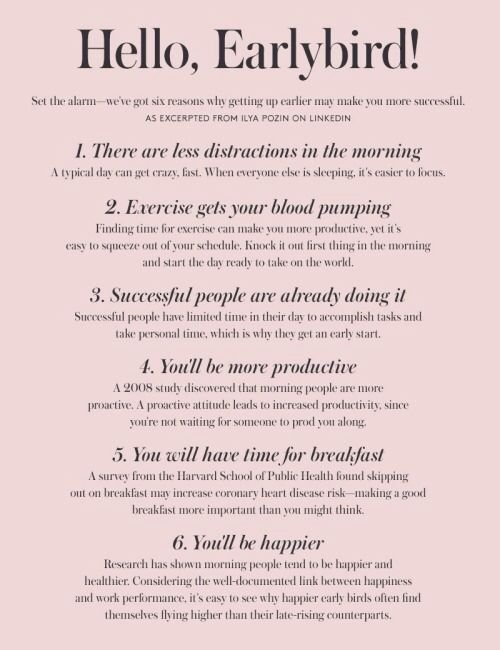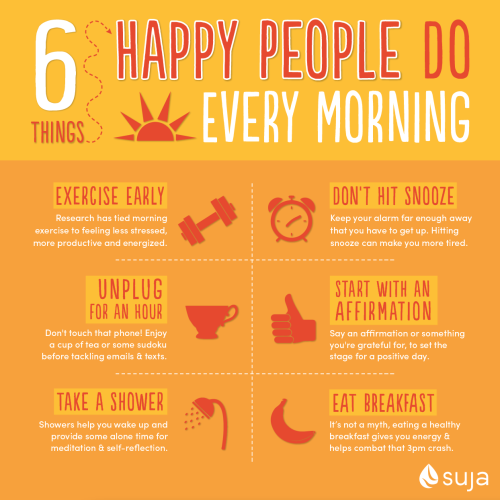 6 Steps to Happier, Sharper and Healthier Mornings
morning routine, quick health tips of the day, morning routine tips, morning habits, best daily routine for healthy life, daily healthy habits, healthy morning routine for school,