A Complete Beginner Guide to Female Sex Toys : Sexual pleasure might still often be spoken about in hush voices in closed corners, but there is a whole new world out there that is ready to make your body shiver with pleasure.
And women are leading the way like never before. If you go by the figures, there has been a global surge in the number of female sex toys being sold. Today's women are more confident and comfortable with their own sexuality. And they don't wish to compromise anymore when it comes to their sexual needs. The convenience of getting your desired female sex toys delivered to your doorstep has further helped in bringing female sex toys into the mainstream.
If you have been using female sex toys, we assume you already know your poison. But if you are only starting to use them, here is a complete guide to sex toys for beginners. Here we will tell you all about the types of female sex toys, what are the best sex toys for beginners, and everything else you need to know before you discover the treasure trove of sexual pleasure.
Five best beginners sex toys for females: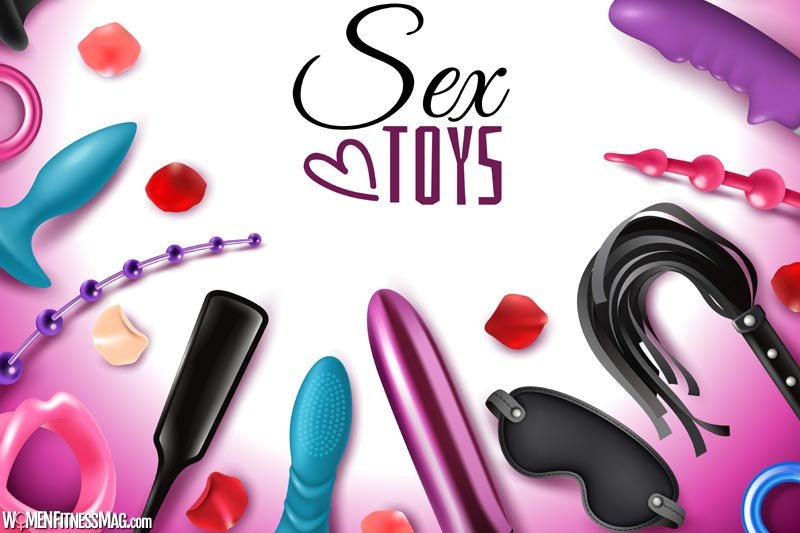 Dildo


These are one of the most popular sex toys for beginners simply because of the range they provide and the ease of using them. They come in different sizes, forms, textures, and materials. These are penetrative in nature and they recreate the feeling of actual penetration. A simple, straight dildo is the best option as a sex toy for beginners. Once you get a hang of it, you can try curved dildos that enhance g-spot stimulation.

Vibrators


Designed for both internal and external use, vibrators are perfect for beginners. There are different kinds of vibrators available depending on which part of the body you want to be stimulated. Not just that, they come with different intensities of vibrations as well. A gentle vibrator is the best vibrator for beginners as you will find it more satisfying.

Finger toys


These toys attach to the ends of your fingers and help in enhancing pleasure. They can either be used solo or with a partner depending on your preference. The best part about these toys is that they are simple to use, they come with manual and battery-driven functionality, and are perfect for beginners.

Clitoral massager


These are small vibrators that come in different shapes and sizes. And they are best suited for the shy kinds. They are easy to use and really pack a punch when it comes to providing the desired orgasm.

Suction toys


For beginners, who don't want to get scandalized with other hardcore sex toys like butt plugs and anal beads, suction toys are just the right choice. They are gentle, yet provide just as much pleasure as any other female sex toy does. They recreate the sensation of oral sex targeted at the clitoris as they create a back-and-forth kind of air pressure stimulating the clitoris just enough for a satisfying orgasm.
Different materials female sex toys are made of
There are several materials sex toys are made of. While most female sex toys are made of silicon and rubber, there are variants in glass and metal available in the market as well. But the ones made of silicone are best suited for beginners as they are softer and easier to clean. While female sex toys come in manual, battery-powered, and plug-in variants, manual sex toys are better for beginners as you have complete control over them. Plus, battery-powered or plug-in sex toys demand more careful handling and maintenance.
Cleanliness and wear and tear are a few factors you must focus on as an unclean or damaged sex toy can hamper your pleasure and might result in infections.
Knowing the vibration factor well for beginners
Now that you know everything about beginners sex toys for females, one last thing we would want to add to our guide to sex toys is the vibration effect. As we said earlier, vibrators are easily the most popular female sex toys that come in different intensities of vibrations, what suits you the best is something you should be aware of.
Different bodies need a different intensity of stimulation to reach the climax. And vibrators come in four basic categories – gentle, strong, buzzy, and rumbly. The intensity of the vibrator is not necessarily proportionate to your experience level. So even a beginner might desire a rumbly vibrator. But choose the one that suits your body. The best thing about vibrators is that most of them provide different degrees of vibrations and you can adjust the intensity. So, you will know what suits you the best as you work your way up.
The stigma around sex toys is diminishing, but the gap between male and female orgasm isn't. That's where female sex toys come into play. While many women muster up the courage to go to a physical store to buy sex toys, if you are not one of them, visit sextoys.com.au for a complete, discreet yet satisfying shopping experience.
Related Videos about A Complete Beginner Guide to Female Sex Toys :
Buying Your First Sex Toy?
The Beginner's Guide To Vibrators
Top 3 Sex Toys for Beginners
What is the Best Sex Toy for Beginners?
Women Try Sex Toys For The First Time
A Complete Beginner Guide to Female Sex Toys