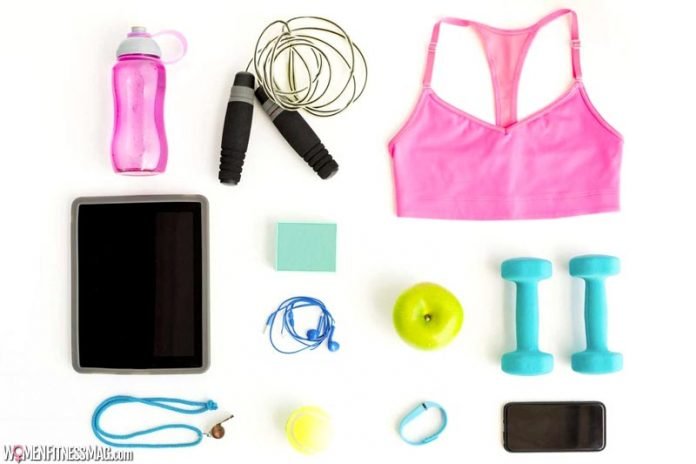 A Gift Idea That a Fitness Geek Will Love for Sure : The gift of health is the best gift to give. In this day and age of busy schedules and hectic lifestyles, staying healthy has become more critical than ever. Staying fit keeps diseases at bay, and healthful habits help people relieve themselves of stress and anxieties and achieve peace of mind. If you are looking to buy someone you care about a gift, buy them the gift of health. Here are the ten best gift ideas for fitness geeks and fitness enthusiasts.
Gift Ideas for a Fitness Geek
A Smart Mat


Gone are the days when a mat was only expected to provide support and comfort. These days, fitness geeks expect a lot more from their Yoga mats. If you are looking for a gift for a Yoga lover, we recommend investing your money in a Smart Yoga mat. These mats will roll on their own at the end of a session. Further, they don't need a strap to close and stay in place. Amazing, isn't it?

A Smart Rope


It's time you make your best friend retire their regular rope by getting them a smart rope. Smart ropes are a blessing; they can track several vital things, such as the total number of jumps, calories burned, etc. Thus, with a smart rope, your fitness-loving friends and family members will be able to stick to their fitness and diet plan more efficiently.

A Smart Tracker


For a fitness enthusiast, there can be no gift better than the Smart Tracker. A smart tracker is a wearable technology designed to monitor varying metrics, including total hours spent sleeping, calories consumed, calories burned, distance run, heartbeat rate, etc. From affordable to expensive, the best part about smart trackers is they are available in all ranges.

A Studio Bag


One accessory that every fitness lover and gym-goer needs is a good bag. While going to the gym, a person needs to carry several things. Other than a towel, deodorant, body wash, and a mandatory change of clothes, people may also need to bring other stuff, depending on where they are planning to go after the gym. It is, therefore, no surprise that every fitness geek is always on a lookout for a bag that will comfortably accommodate everything. If you are shopping for a man, we suggest buying a Aviator Kit Bag. For women, on the other hand, the choices are abundant.

A Gigantic Water Bottle


The first thing all fitness enthusiasts must learn is that staying hydrated is crucial. Dehydration can lead to muscle cramps and fatigue. It can also lead to one feeling low and lazy. This is because fitness geeks lose a lot of water while exercising. In general, fitness experts and enthusiasts should drink an ounce of fluid for each pound of their body weight. You can make this easier for your fitness-expert friends and family members by buying them a gigantic water bottle. It also a good gift for runners. We recommend a half galloon bottle or at least one that can hold above 40 ounces of fluid.

Wireless Headphones


Ask any fitness enthusiast what's the thing they need most while working out, and the answer will undeniably be good music. Music pumps up the mind and keeps one going even when doing another rep seems impossible. We, therefore, think wireless headphones make one of the best gifts for fitness enthusiasts. They keep all fitness lovers inspired by allowing them to listen to their favourite jam while working out.

A Smartwatch


Smartwatches are one of the best inventions on our times. These watches do not only just tell time but are designed to do several different things. Most of these smartwatches come with many of the features offered by a pedometer or a fitness tracker. They will help you keep a tab on different health-related metrics, such as distance walked or run, calories consumed or burned, sleep, heart rate, and pulse rate.

Resistance Bands


Surprise your gym-loving friends and family members with the most affordable and versatile gym-related gift: resistance bands. Resistance bands are ideal for stretching and do an excellent job of toning and strengthening the body. Moreover, they can be used to design different custom-made workouts. The best part is resistance bands are easy to carry around, and thus. All fitness lovers can carry them wherever they go.

Recovery Foam Rollers


Fitness enthusiasts and regular gym-goers encounter injuries all the time. These injuries, primarily happen, due to sore muscles and muscle tightness. A recovery foam roller is an ideal way to treat sore muscles and muscle tightness. In simple words, with a recovery foam roller, you gym-loving friends will be able to give themselves a deep tissue massage on their own.

The Right Shoes


Whether a fitness geek is performing CrossFit or running, having the right shoes is of the utmost importance. Wearing the wrong shoes is one of the most common causes of injuries inside the gym. Thus, make a fitness geek's life easy by getting them the right shoes. Here are a few things to keep in mind while shopping for shoes for a fitness lover. Shoes designed for weightlifting must be heavy and have a plastic mould at the bottom of the shoe. Shoes designed specifically for CrossFit must have round soles, which makes it easy for a person to jump quickly while performing different moves. Running shoes are light and must comfort your heel.
Conclusion
An excellent gift is one that says you care. For fitness lovers, the best gifts are those that allow them to feel steps closer to their ultimate goals. Make the fitness geeks in your life feel loved and cared for by buying them something they need and will use. We hope our list will make deciding what gift to give a fitness lover easier for you.
Author :
Since the age of 16, Tim, a writer at SMK Blog, has enjoyed Traveling and enjoy the world. Although he loves seeing new attractions, he enjoys reading and exploring new things.
Related Videos about A Gift Idea That a Fitness Geek Will Love for Sure:
Gift Ideas for Fitness and Health
15 Wellness Gift Ideas For Your Health and Fitness Loving Friend
9 Fitness and Health Gift Ideas 2020
A Gift Idea That a Fitness Geek Will Love for Sure
gifts for fitness guys, best fitness gifts for her, gifts for fitness enthusiasts, best fitness gifts for him 2020, best fitness gifts for her 2020, gym gifts for boyfriend, gifts for gym lovers female, fitness gifts under $25,