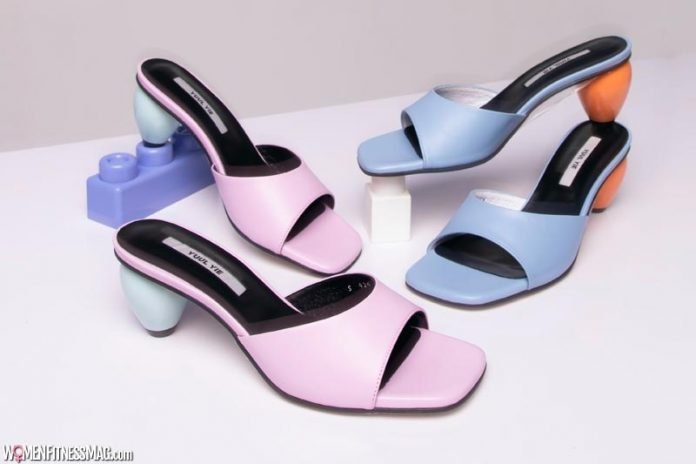 A Perfect Guide to Styling Sandals in Summers : Sandals for women have been a summer staple since the nineties. The reason this classic footwear has stood the test of time is its comfort factor and its versatility in terms of styling. The sandals women love can be worn with casual and traditional attire, making it the perfect fit for several occasions. Easy-breezy, super comfy, and stylish: what's not to love about a beautiful pair of sandals, right?
So, are you looking for some cool ideas to style your sandals this summer? Read on to know more!
Styling Ideas For Casualwear
The sandals women love to wear are the perfect accessory for your casual summer outfits. Whether you are going out for brunch with your girlfriends or only heading to the park, you can complete your look with the right kind of sandals.
A rolled pair of jeans and your favourite tee or a breezy skirt with one of your Kurtis: simple one-toe or open-toe flats look great with both the options. You can even go with the classic denim shorts and a tee combo and wear t-strap flat sandals to complete the look. If you choose sandals for a casual look, it's better to go for solid colours and monotone options.
Sandals For The Nighttime Look
If you're under the impression that sandals aren't fit for a nighttime look, you can't be farther from the truth. Are you planning to dance the night away at a party? Or, maybe you are going to have a night out with your girlfriends. The sandals women wear can elevate their look for both these occasions. It would be best if you choose the right attire to go with it.
So, ditch those shorts and bring out your long pants. Summers are also the perfect time to wear those beautiful short dresses that you own. So, for a night look, you can go for sandals that have a bit of bling on them. If you want to keep it understated, opt for strappy leather sandals.
Looking Trendy In Traditional Attires
Now, let's help you out with looking for those summer weddings or other rituals you plan to attend. The sandals women should wear with their lehenga, sari, or salwar-kurta can be mules, mojaris, open-toe sandals, or one-toe flats. These will make you comfortable and keep your style quotient high, as you enjoy your heart out at the occasion.
You can go with bright-hued sandals as those are trending this season. Think of colours like yellow, pink, golden, red, and silver when looking for sandals in traditional designs. Intricate work across the straps looks stunning when teamed with ethnic clothes.
Conclusion
As you can see, the sandals women wear can be styled in so many different ways and with almost all kinds of clothing choices. And, with the ideas given above, you're sorted for your summer look for this year. Now, give your unique spin to these ideas and step out in style.
Related Videos about A Perfect Guide to Styling Sandals in Summers :
6 Sandal Trends You Need This Summer
The 5 Sandals You Need This Summer
A Perfect Guide to Styling Sandals in Summers
best summer sandals 2020, what to wear with sandals for gals, trendy sandals 2020, best summer sandals 2019, chunky sandals 2020, designer summer sandals, new sandal 2020, summer sandals with heels,