Fibromyalgia Pain, Don't Worry We've Got a Strain : Fibromyalgia is thought to be a nerve disorder that causes widespread body pain and fatigue, as well as other symptoms. For the most part, it's unknown exactly what causes the disease. Until recently, it was said that the pain and fatigue was all in the patient's head. Today, fibromyalgia is a recognized disorder that is commonly treated with pain medication. But, there's an alternative.
Treating fibromyalgia with marijuana, whether it's dry herb, concentrated oil, or capsules, is the new approach in today's society. In fact, fibromyalgia is one of the conditions that will qualify you for a medical marijuana license in nearly every state. That's because marijuana takes away the pain. With the right strain, it can also reduce the fatigue. Marijuana seems to be a miracle medicine for patients with fibromyalgia.
Traditional Treatments for Fibromyalgia Pain
Traditional treatments for fibromyalgia pain are what most doctors approve as being the right treatments. These treatments, using pain medication as the most common one, include self-care and therapies. It's said a combination of these treatments are what work best for fibromyalgia patients.
Self-care
First and foremost, doctors want fibromyalgia patients to take care of themselves. That means, patients must include physical exercise, stress management, and relaxation techniques in their treatment repertoire.
Therapies
There are several therapies that seem to work well for fibromyalgia patients, including the following:
Biofeedback
Cognitive behavioral therapy
Hydrotherapy
Chiropractic treatment techniques
Graded exercise therapy
Massage
Medications
Certain medications are used to treat fibromyalgia. Some are anti-depressants and some are pain medications. Here is the entire list of what is prescribed for the disease:
Selective Serotonin Reuptake Inhibitor (SSRI)
Analgesic
Nonsteroidal anti-Inflammatory drug
Nerve pain medication
Muscle relaxant
Alternative Treatments for Fibromyalgia
In an effort to provide a balance of treatments for people with fibromyalgia, doctors are beginning to see that alternative treatments for the illness are highly effective. Nature's Happiness offers natural ingredients and extract from herbs such as grape seed extract, Siberian ginseng, St. John's Wort, and Valerian have proven to be the most effective.
Herbs
Grape Seed Extract
There's proof that grape seed extract can be used for pain among other ailments. Taking this herb, in combination with other treatments, is great for controlling fibromyalgia pain. According to recent studies, the dosage for this herb is 100-300 milligrams/day.
Siberian Ginseng
Siberian ginseng is another herb that is good for fibromyalgia pain. It's known as an "adaptogen," which means it can strengthen the body and help the body fight off stress. It's also used for insomnia. It's use for insomnia is substantially beneficial for fibromyalgia patients because sleep is important for alleviating the symptoms of the disease. The dosage is known for  herpes simplex 2 and the common cold. However, further research needs to be conducted for the proper dosage for fibromyalgia.
St. John's Wort
Not specifically approved for fibromyalgia, St. John's Wort is found to be extremely helpful for depression, which is often associated with the disease. Studies still need to be continued to find out its effectiveness for fibromyalgia. St. John's Wort should not be used in combination with antidepressants because it can cause illness. The dosage for St. John's Wort is 900 mg to 1,800 mg per day.
Valerian
Valerian is often used to treat insomnia and anxiety, two common symptoms of fibromyalgia. Most effective when used for short periods of time, there's very little evidence or studies to support its effectiveness for the illness. Dosage for any disease ranges from 4 ml in some teas to 600 mg of the powdered extract. For insomnia, it's recommended you take the herb 1-2 hours before bedtime. It also can be used 3-4 times per day for anxiety.
3 Examples of Marijuana Strains Good for Pain
There's a medicine that takes away all of the symptoms of fibromyalgia, especially pain. A natural herb, marijuana, whether in the form of a dry herb, oil concentrates, capsules or edibles, is becoming the fastest growing painkiller for patients. But it not only takes away the pain, it's also good for fatigue, depression and anxiety. No other medicine for fibromyalgia can do that. Now, in states where medical marijuana is legal, fibromyalgia is one of the illnesses that's approved for a medical marijuana license.
Certain strains, which is the type of marijuana plant, are available specifically for the disease. Below, you'll find three common strains available that can alleviate your symptoms.
Harlequin (Sativa)
A 75/25 sativa-dominant strain, Harlequin is known for its pain-killing properties. Because of its strong expression of CBD, the strain can relax you and alleviate pain without sedation. When taking Harlequin, you'll feel clear-headed and alert giving you the ability to get things done.
Critical Mass (Indica)
Great for bedtime use, Critical Mass will relax you and make you sleepy, happy, euphoric and hungry. It's relaxation properties are great for pain and anxiety and will cause you to fall asleep and stay asleep. It's the perfect cure for insomnia, a common symptom of fibromyalgia.
Blue Dream (Hybrid)
Blue Dream, a sativa dominant hybrid, will make you clear-headed and relaxed. This is an excellent combination for relieving pain, anxiety, and depression. The strain will make you feel happy, relaxed, euphoric, uplifted and creative.
If you're in pain and don't no why, fibromyalgia could be to blame. But, marijuana has proven to be an effective treatment for the pain. It's important to get the right cannabis strain to alleviate your pain.
Related Videos:
8 Types of Fibromyalgia Pain
Fibromyalgia Pain? How To Beat It! – Dr. Mandell
My Fibromyalgia Triggers and What Helps the Pain
Best Treatment For Fibromyalgia | Causes Of Fibromaylgia Symptoms
Related Infographics: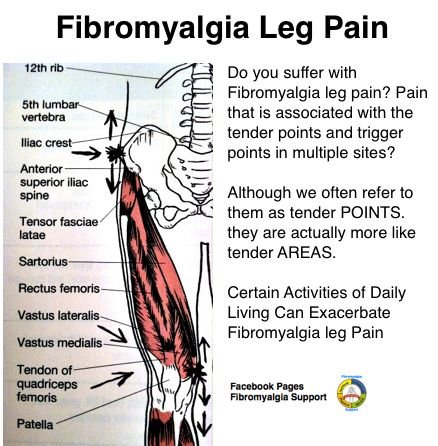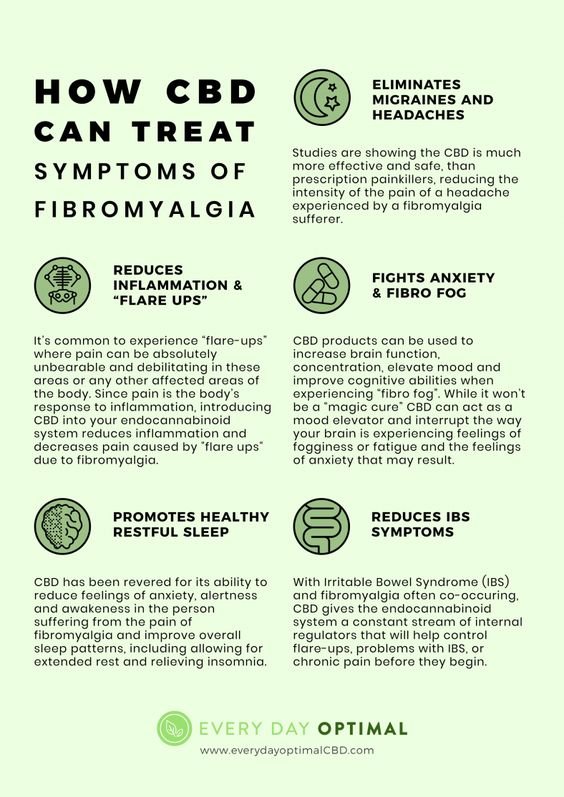 Fibromyalgia Pain, Don't Worry We've Got a Strain