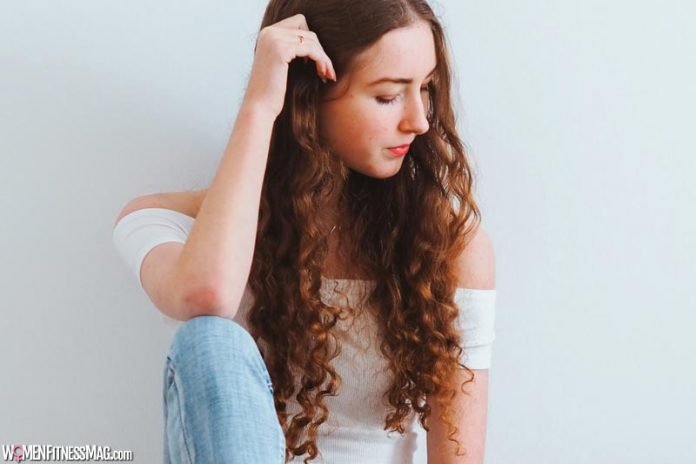 For Perfect Curls and Waves Get a Hair Waver : Women have had a love and hate relationship with their hair since time immemorial, it is both a blessing and a curse and aside from one's skin, women spend more time, effort, and money on their hair than any other part of the body.
It is even why hair products and hair salons never go out of business; there will always be a woman who would want to get their hair done every day. Going to hair salons and having a professional do your hair is the most ideal way to give your hair some tender loving care, but admit it, it is also very expensive. Some may even go for months without going to the salon because you literally need a lot of money to go to the salon and have your hair done. Mainly the same reason why women settle for hair products they can find in the market as a do-it-yourself regimen.
Most women have frizzy and thick hair, and some are just naturally curly or wavy, and on a bad hair day, this is the most difficult one to deal with. At most, people with this type of hair will cover it with a bandana or a cap, what if there is a way to tame that hair and make it perfectly wavy? The answer to that is the Hair Waver, it is a new product that instantly tames your hair and produces soft perfect waves.
What is a Hair Waver?
A Hair Waver is a hair styling tool that was designed to give your hair soft perfect mermaid curls or waves. It is used just like a hair iron but with a specially developed waving pattern that when applied to your hair instantly gives you that perfect wave. It is lightweight and will not make your hands feel tired and it easily does your hair in a matter of minutes.
Unlike the traditional curling irons, the Hair Waver is made from ceramic plates and heats up fast but does not burn your hair, although any heat applied to hair can damage it so it is not advisable to use it on a daily basis. However, with mermaid curls, you surely want to use it every day! When you use the hair waver, the waves you get actually last for a couple of days so there is very little need to do it again the following day. Once you begin using the hair waver, you will not want to use any other hair styling tool anymore.
The Benefits of Getting Your Own Hair Waver
Getting your own Hair Waver is the best thing you could do for your hair and for your self-confidence, it is a reality that having bad hair can really make your mood and attitude topsy turvy, imagine having to give a presentation at work and your hair is all in the wrong places! With your own Hair Waver, there will never be a bad hair day, and you can go to work confident that your hair will stay in place and that people will even admire how great your hair looks.
You can get perfect mermaid curls in your own bathroom and you would not have to pay the salon any of your hard-earned money. Imagine the amount you get to save every time you use the Hair Waver; you could probably buy another set of hair styling tools and all the hair products you would want. Lastly, you get to control the look you want to have with your hair, how many times did we go to the salon and left thinking this was not the style you wanted? When you do your own hair, you can try out as many styles or looks you want and you would not have to pay for it!
Where to Get The Hair Waver?
As with the many conventions that we have to give up in the face of this pandemic, it is better and safer to purchase the Hair Waver online and then have it delivered to your doorstep in a couple of days! Just search for Hair Waver and find the official online store that sells it, choose your item carefully, make sure it is not an imitation or knock-off, only go to the official store. Then, place your order, and proceed to check out and have it shipped to you. In a matter of days, you will be on your way to perfect mermaid curls, simple and easy.
Once you receive your Hair Waver it is recommended to read the instructions and then test the product so that you will know it is working well. If for any reason you are not satisfied with the product, then you can reach out to customer service and they will tell you what to do.
However, many people have bought the Hair Waver and the reviews had been awesome, but know that the tool comes with a warranty and will be replaced if it is not working according to specifications. Mind you, the Hair Waver is not cheap, but it will save you money in the long run and it makes you feel good about your hair and yourself so that is a good enough deal.
How To Care For The Hair Waver?
Once you have tested and checked your Hair Waver and that it is working perfectly, there are a few things you need to do to make sure that it will last for a long time. Remember, the way you use and care for any tool has a huge impact on the lifespan of your equipment. Make sure to use it on dry surfaces and properly plugged in the correct voltage.
Also make sure that it is stored properly when not in use, do not just place it in the bathroom or sink where moisture might get into the plates. Also, clean it after every use, and do not use it if you have hair products on your hair, if you notice a burning odor, unplug the hair waver and let it cool down before using again.
Related Videos about For Perfect Curls and Waves Get a Hair Waver :
Using a Hair Waver for On-Trend Hairstyles!
How To: Use a HAIR WAVER 3 Barrel Curling Iron
For Perfect Curls and Waves Get a Hair Waver
best hair waver for beach waves, best hair crimper for beach waves, mermaid hair waver, best hair waver for short hair, bondi boost wave wand, best mermaid hair waver, bed head hair waver, revlon hair waver,