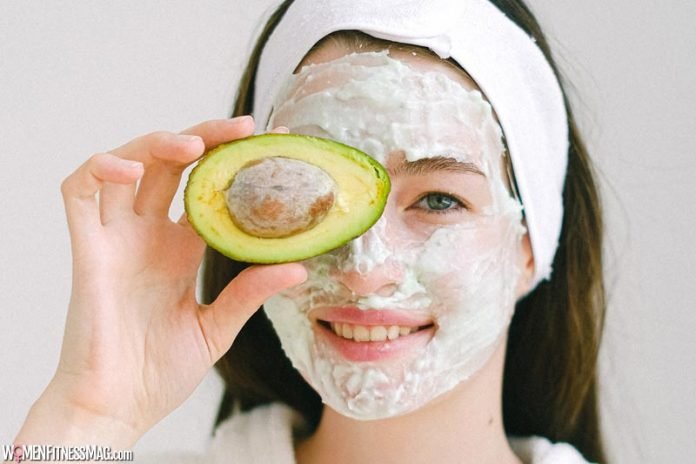 How to Give Yourself a DIY Facial : The spa industry hit an estimated $18.3 billion in revenue in 2018. This booming industry is far from slowing down, especially as self-care facials become more relevant on social media.
But facials and skincare at a spa can be extremely expensive and time-consuming. Not everyone has hours to dedicate to a spa visit.
The good news is DIY facials are easy to do and cost-effective. You can make a wide range of facials with plenty of ingredients found right in your pantry.
If you want to give yourself a facial, read our guide for the best tips for a spa at home.
Start with the Essentials
Essential oils are the perfect way to start your at-home facial experience.
Choosing the right essential oils can set the tone for relaxation. Lavender is a wonderful scent to encourage calmness. Peppermint is invigorating. Citrus is refreshing.
You can also choose a variety of essential oils and create your own mix for the ultimate blend of scents.
DIY Facial Starts with Steam
The first step in our facial how-to is using steam to your benefit.
You can use steam in a couple of different ways at home. Boil a big pot of water on the stove and hang a towel over your face to allow the steam to gently roll over your face.
You can also create a nice steamy environment in your bathroom by running your tub or shower. Be sure to add your blend of chosen essential oils to the water for some nice scents. The combination of steam and essential oils can help to clear out your sinuses as well.
Pore Extraction
The next step in your spa-at-home treatment is pore extraction.
Steam will soften your skin, making it easier to use a pore extraction tool to remove some of the dirt and oils that have been trapped in your pores. These beauty tools help to clear your skin in an effective way, avoiding scarring or tearing your skin.
Homemade Mask
After some pore extraction, it's time for a homemade facial mask.
Homemade masks are a great way to save money. Plenty of masks can be made with ingredients in your pantry or fridge. Plus, their natural ingredients are generally safe for sensitive skin.
There are tons of homemade masks to choose from. If you have sensitive skin, be sure to test your mask on a small patch of skin to ensure you have no allergic reactions.
Finish Strong with Moisturizers
End your DIY facial with a batch of moisturizers.
Your skin will thank you for the added moisture. And with a variety of creams and lotions for fine lines, wrinkles, age spots, or dark circles, there are plenty to choose from.
Improve Your Health with Facials
There's a reason the spa business is booming. Relaxation is hugely beneficial to any individual, and DIY facials are a great way to ensure relaxation.
Seeking more relaxation? Check out our beauty section for the latest trends and tips for keeping your skin clear and healthy.
Related Videos about How to Give Yourself a DIY Facial :
DIY Facial At Home! *clear skin tips*
DIY FACIAL ROUTINE AT HOME FOR CLEAR SKIN!
DIY Spa Facial at Home!
How-To: Do An At Home Facial
How To: DIY Facial At Home For Oily Acne Prone Skin
How-To Give Yourself A Facial At Home + Skincare Infused Natural Beauty Look {All Skin Types}
How to Give Yourself a DIY Facial
how to give yourself a facial at home with steam, how to do facial at home by yourself with natural ingredients, diy facial at home, how to give yourself a facial and remove blackheads, at home facial steps with steamer, how to give yourself a facial with extractions, home facial for glowing skin, how to give someone a facial at home,