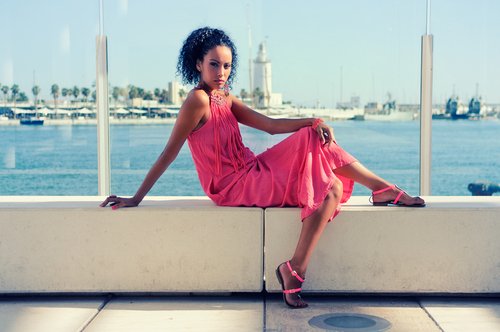 Many of us may be curious to know about some useful ways to release the anger. We all have been angry at times, and very often we look for the easiest way to express our emotions. Screaming obscenities and punching a wall may be a temporary relief, but it won't solve the problem. Constant anger can cause serious health problems in the future. Read on and find out some useful tips for releasing your anger in more positive way.

1. Pray
No matter what your religion is, the faith you have in your heart is something that really matters. I believe, everyone tries to get the guidance from some sort of higher power. When you find a connection with your inner world, your anger will pass. It may take some efforts, but you will soon be sure that it helps. Prayer can help you to gain inner strength to let it go that is why it tops my list of the best ways to release your anger.
2. Listen to your favorite tunes
You can ask anyone, who has been stressed, what they do to feel better, a lot of people will say listening to music. Nowadays' technology let us find enjoyment in music in the simplest form. MP3 players are comparatively cheap and always available for your pleasure. It's great to listen to your favorite song to raise your mood. Feeling wonderful with the music is precisely what it is. Turn the volume up and your anger will disappear.
3. Write it down
While studying in high school, I was experiencing the time of change and adjustment. I expressed my feelings in a form of poetry, and it helped. You don't really have to be interested in poetry, you can just write down what you are feeling at the moment. Journaling your emotions can be whatever you want it to be. Surprisingly, but you may feel better after you put your thoughts on paper.
4. Watch a comedy
One more option to boost your mood is to watch a funny movie. Pick up your favorite movie that will definitely make you laugh until you cry. There are lots of old and new movies that are waiting to raise your mood. Forget everything for a couple hours in a wonderful story that will take your mind away from your worries. Laughter is the best medicine to treat the anger.
5. Exercise
Exercising can help you ease everything from insomnia to headaches. The moment you are angry, hit the gym. Try yoga, take a kick boxing class, or simply go for a walk to the park. Definitely, you will feel like a new woman when you finish. With a good sweat we get rid of the chemicals that are harmful to your body as well as your mind.
6. Play with a pet
Scientists proved that playing with a pet can really reduce stress. I think it will do the same when you are irritated. Most pets love to play , so make use of their friendliness. Just sit a few minutes while your family cuddle time with the cat or dog. Definitely you can't remain angry after you roll around the floor with a cute fur baby. If you don't have a pet, just go to your local zoo or farm. The result will be the same.
7. Talk it out
That's why we need friends, right? It's fine to tell a trusting, close girlfriend what is happening in your life. Very often, all we want is someone to listen to us and not necessarily give us a piece of advice. We all have difficult times, so it is normal to release your frustrations. Apparently, you will feel better afterwards.
8. Drink tea
I love to drink tea. I always try all different kinds. No matter how I am feeling, a good herbal tea will definitely make me feel better. Try some tea that specializes in mood rasing, such as lavender, chamomile or a chai mix. Herbal tea is rich in antioxidants and Vitamin C for your mind to stay healthy.
9. Rest
You can always have a nap instead of causing destruction to anything and anyone in your way. Find the time to let your anger go through complete relaxation. Sleep or have a rest for at least twenty minutes and you will feel rejuvenated. Sometimes you can even forget what made you irritated in the first place.
It's natural to be sad or angry. Everything that is not natural helps the anger get worse. There are many various ways to turn that negative energy to something positive. What are the ways you use to get rid of anger? Please comment below!
Releasing Your Anger in a Positive Way