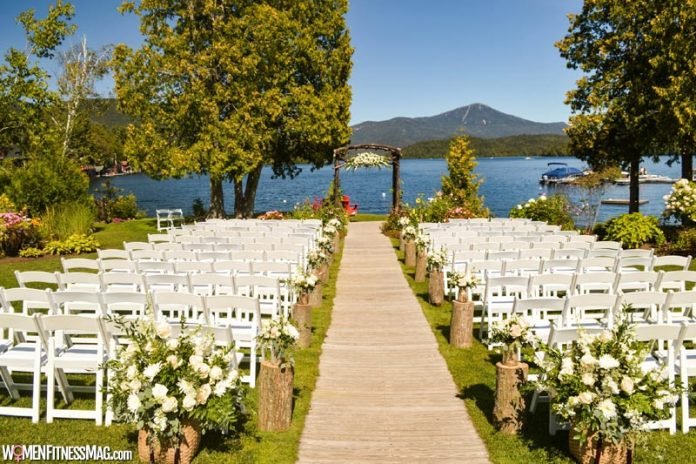 5 Tropical Wedding Destinations Worthy Of Your Beach Body : A tropical getaway is just the perfect wedding destination gift that a couple can give themselves since they will have a moment of their lives. Although the location might seem ideal for a regular holiday, these are one-stop places for you to have fun in your beach body, primarily because of the waters and conducive weather. You get to enjoy the moment, and you can also take advantage of using the same place for your honeymoon.
However, the world is full of tropical beaches, but to make the work more comfortable for you, below is a compilation of the top five places you should consider.
Cabo San Lucas.
The Cabo San Lucas wedding venues is one of the world's ideal places because you get to choose from a wide range of locations that will suit your needs. They have hotels located on beaches that have white sands and blue waters; therefore, remember to take every piece of bikini that you have. You are most likely to get a location that is within your budget since the wedding packages are pocket friendly with a guarantee you will have the time of your life.
Skylark Negril, Jamaica.
Skylark is also known as the Havana Bohemian beach resort by the locals. The destination offers you an opportunity to be creative and put in place all your ideas in one place for the perfect wedding. The beaches are famous for clear waters, white sands, and a breeze that is ideal for your beach body. There is also a hotel around called Rockhouse, where you can check-in for the best hospitality services.
Malolo Island, Fiji.
The island is near a natural lagoon where you get served by a precious breathtaking view. You can either decide to hold your wedding on the sandy beaches or a deck over an aquarium full of beautiful species of sea animals. Furthermore, the locals are always available to give a helping hand and allow you to have a traditional wedding per their culture. You will have a Fijian guard to walk you down the aisle while the choir sings. If you are not feeling the white gown, they can make for you a local wedding dress to compliment the whole theme.
Riviera Maya, Mexico.
The beach location is along the coastal stretch of the Mexican Caribbean. It is more of a combination of two places, the palm-fringed beaches, and Mayan. It guarantees you of an ideal location for a wedding set up near the waters and also an awaiting adventure in ruins. It is perfect since there's the availability of many resorts which will offer you a wild nightlife to wind up after each busy day at the beach. Furthermore, you can take advantage of the Mayan village nearby and opt for a hacienda themed wedding rather than the ordinary type. And if you're planning a more culturally specific wedding, there are unique Indian wedding packages in Mexico for the Cancun and Riviera Maya area that you can explore as well.
Maui, Hawaii.
Maui is a dream destination that offers you a combination of a romantic and thrilling experience. The golden sands near the location are the ideal location for your wedding, and to spice it up; you can have the occasion in the evening when the sun is setting.
Rather than having an ordinary wedding in a typical enclosed place, you can take advantage of the tropical getaways as mentioned above to fuse what is available with what you have in plans to experience something thrilling that you will live to remember forever.
Related Videos about Tropical Wedding Destinations Worthy Of Your Beach Body :
Top 10 Destinations For A Dream Wedding
5 Tropical Wedding Destinations Worthy Of Your Beach Body
beach wedding, most luxurious wedding venues in the world, unique destination wedding locations, beach wedding destinations in india, best island wedding venues, destination wedding not beach, beach wedding dresses, best destination weddings,