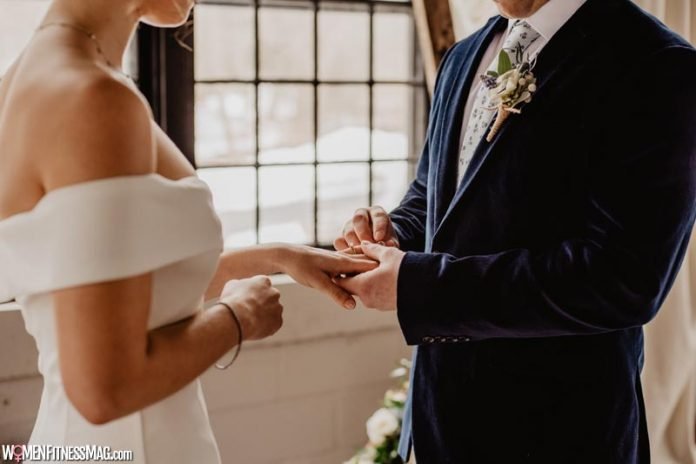 Engagement Party and Ring Trends to Watch Out For : The number of weddings scheduled for 2021 is back to pre-pandemic figures, as found by industry research firm, the Wedding Report. The latter predicts that almost two million weddings will take place this year and in 2022, about 2.5 million couples will say "I do."
If you are about to pop the question to your loved one, the following party and jewelry trends may provide you with the inspiration you are seeking.
Engagement Ring Trends
Prestigious wedding publication, Brides, 
recently published their hotly awaited list
 of top engagement ring trends. One quality that many of these trends have in common is personalization — the selection of styles that brides and/or grooms will actually be happy to wear daily. Just a few popular choices include colored rings (vividly hued diamonds and/or gemstones such as pink, yellow, or blue sapphires), yellow gold, band-style diamond pavé rings (which are fashionable and stackable with other rings), unique rings with personal details, and classical styles with a modern twist. The key is to opt for styles that 
your partner would love to own
even if they weren't getting married. If your partner is interested in vintage accessories, she might be happy to receive a
vintage style engagement ring
.
Shopping Virtually for Your Ring
Virtual shopping is also a hot trend, owing in no small part to its ability to save couples time. If you are shopping and want to stay within a budget, conduct research into the locations of your chosen stores. Some 
states spend more on engagement jewelery
 — including Vermont, Washington, D.C., Nevada, Colorado, and New Jersey. The five states with the most modest spending, meanwhile, include Wyoming, Alaska, Nebraska, Kansas, and South Dakota. While international and multinational brands generally have the same online prices regardless of location, local shops can design different collections and prices depending on demand. Budget-friendly styles to watch out for include classic simple solitaires held together in a classic four- or six-prong design.
Throwing the Perfect Engagement Party
Engagement parties are a perfect 
time for family and friends
 to gather together so that wedding guests can get to know each other. One of the hottest trends taking over this fun-filled event is that of sustainable events — those celebrated in eco-friendly spots where potted plants and succulents take over cut flowers for decoration, single-use plastic and paper are avoided, and the food served is made with sustainable, local produce. Additional trends include outdoor celebrations, recycled or upcycled table décor, and eco-friendly welcome bags (containing items like nuts, homemade candy, paraffin-free candles, and therapeutic-grade essential oils). Also 'in' are outdoor themed parties like long barbecue lunches, outdoor pizza parties (with pizza cooked in wood-fired ovens), outdoor cinema events, and backyard 'camping parties' (featuring tents and a bonfire 
for roasting snacks and s'mores
).
It's an exciting time for so many couples who may have had to postpone their wedding plans owing to world events. The global health crisis has made sustainability a trend, with couples opting to celebrate their events at eco-friendly spots and preferring
outdoor parties
for enhanced health and safety. Fun themes are also the order of the day (think American barbecue or Italian pizza parties), as are personalized engagement rings that express brides' and grooms' sartorial tastes.
Related Videos about Engagement Party and Ring Trends to Watch Out For :
ENGAGEMENT PARTY: EVERYTHING You Need To Know
How to Plan Your Engagement Party: Ideas & Tips
Engagement Party Planning – tips, ideas and styling
Top Engagement Ring Trends in 2021
Latest Trends in Engagement Rings
Top 5 Engagement Rings 2021
Engagement and Wedding Ring Trends
Diamond couple rings | Engagement ring diamond | Wedding ring designs
Engagement Party and Ring Trends to Watch Out For
engagement ring trends to avoid, engagement ring trends 2020, wedding ring trends 2021, engagement ring trends by decade, wedding ring styles 2020, fashion ring trends 2020, most popular engagement rings 2021,