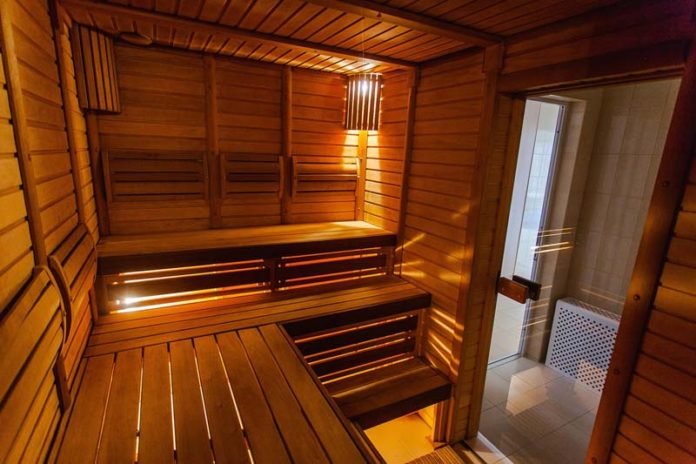 5 Reasons You Should Think About Sauna Installation : If you've ever been to a spa, you've likely seen people popping in and out of the sauna dripping with sweat. This might seem unhealthy at first, but really, sitting in a sauna is really good for your health.
Sauna use isn't relegated to a spa. You can easily install a prefabricated sauna in your home to reap the benefits. In this article, we'll discuss the benefits of having a sauna in your home. So here are the 5 Reasons You Should Think About Sauna Installation:
1. Flushes Out Toxins
Sweating is not only a way for our bodies to cool down but also to rid toxins from our bodies. When you sit in a sauna, your internal body temperature rises, causing your heart rate to increase and your body to sweat. The sweat flushes out toxins like nicotine and mercury from our bodies and leaves us feeling cleaner internally.
2. Improves Skin's Appearance
Flushing out toxins has a significant impact on your skin, the largest bodily organ. The steam helps to open up your pores and release dirt and toxins clogging them up. As dirt leaves your pores, moisture enters and leaves you with a youthful and hydrated glow.
Overall, sitting in a sauna helps improve skin texture and hydration.
3. Stress Reducer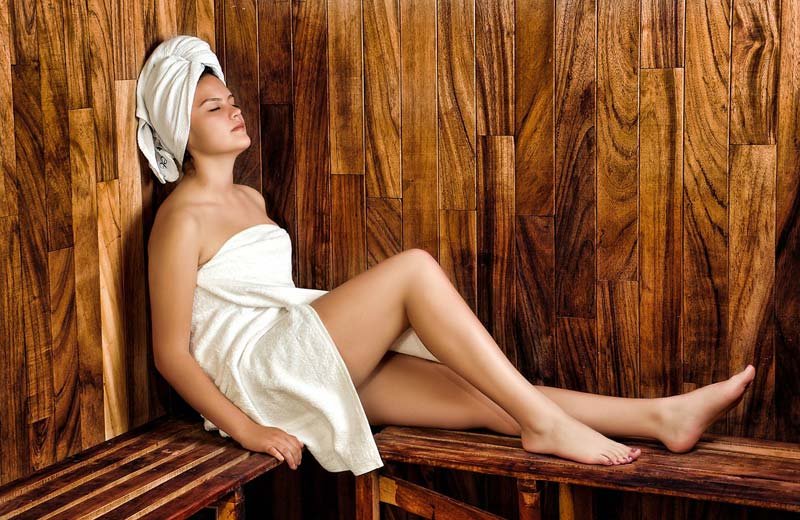 Have you ever considered how heat helps our bodies relax? Think about how you feel when you lay in the sun. When you sit in a sauna, the heat causes the release of endorphins into your bloodstream. Endorphins are the hormones which help us relax and help us clear our mind from stress. Many people find sitting in sauna regularly is incredibly meditative and calming.
4. Muscle Soother
Sauna heat also has fantastic physiological effects on the body. The heat promotes physical relaxation and helps relieve pain in aching joints and muscles. Sitting in a sauna has positive effects on arthritic individuals and helps relieve their joint pain. Saunas are also great for individuals who work out a lot, particularly weightlifters. The heat helps relieve muscle cramps and can also help speed up recovery in athletes.
5. Improves Breathing
Our lungs are congested and polluted on a daily basis by allergens and pollutants in the air in our cities and neighborhoods. Sitting in a sauna is a great way to flush out those toxins and clear out congestion from our lungs. Sauna heat has been found to be highly beneficial for individuals with respiratory problems like asthma or bronchitis because the steam helps clear out breathing passages. The steam can also help keep illnesses like the common cold and sinusitis at bay. If you have an infrared sauna, you can reap additional benefits like reduced swelling of the membranes in your sinuses.
Reaping the Benefits of a Sauna
There are tons of reasons to sit in a sauna regularly. Your body will feel cleaner thanks to flushed out toxins and you'll feel healthier overall thanks to a sauna's relaxing properties. Installing a sauna at home makes it even easier to reap these benefits on your own terms.
Author:
Scott Bland has been in the hot tub industry for nearly 20 years. As a sales manager in the hot tub industry he knows hot tubs inside and out. He still works sales while writing about hot tub consumer goods on the side. If you want to contact him, you can do so at his LinkedIn.
Related Videos:
How to build a Sauna
How to install a Sauna and wet room
How to Build a Sauna: Installing the Sauna Walls
DIY Infrared Sauna Rooms for Home – Build a Carbon Fiber Infrared Sauna Room
How to Build an Infrared Sauna for around $150 : Infrared Sauna Detox Pt 1
5 Reasons You Should Think About Sauna Installation
how often should you use a sauna, how long should you stay in a sauna after a workout, sauna business ideas, when should you use a sauna, how long can you stay in a sauna to lose 7 pounds, how long to stay in sauna for detox, starting a sauna business, how long can you stay in a sauna before you die, sauna installation cost, how to build a sauna in your basement, home sauna installation, sauna installation near me, how much does it cost to build an outdoor sauna, install sauna in bathroom, sauna installation prices, backyard sauna,