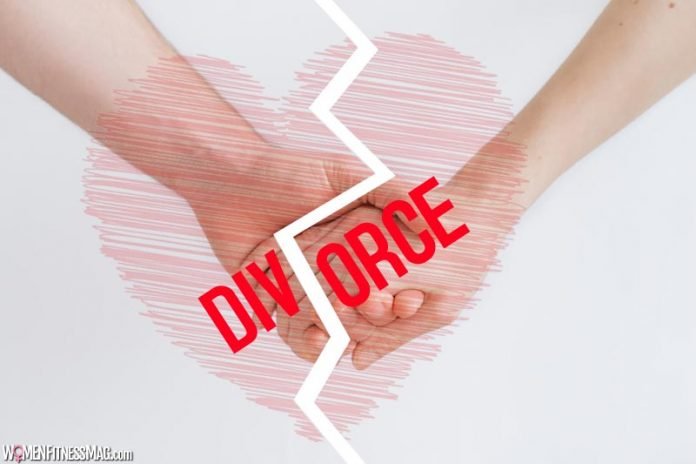 How To Save Your Marriage From Ending In Divorce : Marriage is a beautiful relationship of commitments and dedication towards your partner. You invest your life time to make it prosperous. But sometimes couple fails to manage their marriage relationship and due to differences decide to get separate by divorce. Divorce is an ultimate result for ending an unpleasant relationship. It must be avoided as it causes a lot of mental stress, difficulties to both.
Change yourself and not your partner

It's human psychosis that may not let you tolerate other's egotism endlessly if other circumstances may not compel you otherwise. In such circumstances, you need to change yourself and not your partner because Divorce is an ultimate result for ending an unpleasant relationship. It must be avoided as it causes a lot of difficulties to both. The problems become more affecting if out of the relationship you have got some off-springs to support.

Avoid conflicts

Whenever we move to have some relationship, we always intend to do it for pleasant achievements. For that reason, you need to avoid conflicts in every matter, whether they come up in your social, psychological, behavioral or financial exchanges. Before the matter becomes worse, you must try to pacify by bilateral discussions or through interference by some well-wishers/consultant to make your spouse understand which you may not be able to do yourself directly. You can sought professional help from ReGain by online therapy to facilitate better understanding between both of you.

Share your old good memories and relive them

It's a golden tool to relive your happy moments by opening up album of your old good memories, replaying the music/lyrics which you had during your earlier times. You may visit again the places which you visited during your dates. The old memories help a lot to forget the unpleasant present to some extent and enable the couple to find out the reasons why the pleasures are going away.

Enjoy romantic date at new location

It is rule of the nature that every change brings in new spirits. Whenever you feel something lacking, you must have date at new location with privacy to enable you to restore your romantic life again with a romantic date. At that time, you need your spouse only with absence of your dear ones also. This action may resolve many problems and give an opportunity to forget the grudges if any creep up.

Provide freedom and individual time to your partner

Everyone has his/her own life too. In case you have a over-possessive aptitude, that may deprive your spouse to have freedom to act at her/his own. For some time it can be tolerated out of the extreme love but not every time. You need to provide space and individual time to him/her to pursue his/her own passion and faculties. It may brighten up the relationship and put out any boredom if coming up due to monotonous regularity of the life.

Improve Intimacy

Every relationship needs utmost intimacy between the couple. The intimacy if ignored or lessened can be a ground of resentment to explode at any moment on any incident whether it is related or not related. You can change your sex positions to offer more pleasure and fantasy in your act. The couple must continue to strengthen and improve their pattern of having intimacy to enjoy the pleasures of life and nip the differences in the bud.
Related Videos about How To Save Your Marriage From Ending In Divorce :
How to Save Your Marriage And Stop Divorce (Complete Guide)
Marriage Saved EVEN AFTER A Divorce Was Filed!
Marriage Problems: How To Save Your Marriage From Divorce
How To Save Marriage On The Brink Of Divorce
How To Save A Marriage On The Brink Of Divorce
How To Save Your Marriage From Ending In Divorce
how to save your marriage when your husband wants a divorce, how to save a marriage on the brink of divorce, saving marriage after divorce papers filed, stop my divorce and save my marriage, how to save a marriage when only one is trying, how to save your marriage when you feel hopeless, how to stop divorce after separation, how to legally stop a divorce, solutions to prevent divorce, how to save marriage when love is gone, how to save marriage during separation, when is it too late to stop a divorce?,